Dehradun, Doonite Satish Sharma and Dr. Anjali Nauriyal are making their presence felt, yet again on the silver screen, with their latest release PM Narendra Modi.
Helmed by Director Omung Kumar known for 'Mary Kom' and 'Sarbjit', and co-produced by Suresh Oberoi, along with Sandeep Singh, the film was shot on-location at Dehradun's premier institute, Forest Research of India earlier this year.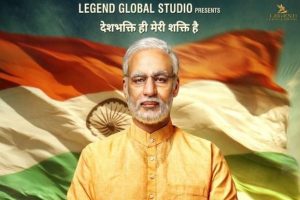 The biopic saw its own share of controversies as it was slated for an early April release in 23 regional languages, but with Lok Sabha election dates announced around the same time, the movie was put on hold.
The Premier of the movie was held in Mumbai on Thursday late night and released worldwide yesterday. Talking to us, Actor Satish Sharma said, "I have two scenes in the movie. The feedback from fellow actors has been reassuring. My aura, look, along with dialogue delivery has been appreciated, which is good to hear."
Adding, "It took close to three hours for Actor Vivek Oberoi to complete his get-up with prosthetics and beard essaying the role of Prime Minister Narendra Modi," recalls Satish Sharma.
Dr. Anjali Nauriyal who plays a cameo role, that of the wife of an MLA in the movie tells us, "It's a cameo in a comic scene. But it sure feels great to be associated with a film on our Prime Minister."
Scenes from the PMO were enacted with Actor Prashant Naraynan, veteran actor Anjan Shrivastav and Satish Sharma in the conference room of the Forest Research of India that has been showcased as the Prime Minister's Office in the movie.
The magnificent corridors of the Forest Research of India also come alive in a few scenes from the biopic.
With Prime Minister Narendra Modi sweeping the Lok Sabha elections, the controversial biopic has already generated immense publicity and is said to show promising results at the box office too.