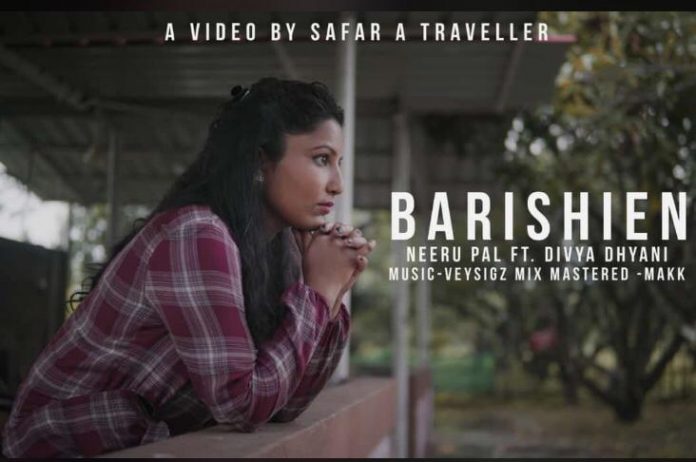 Dateline Dehradun: Inspired by the rains in the Doon Valley, Niranjali Pal a.k.a Neeru Pal, launched her latest Hindi hip-hop track today, entitled "Barishien," a commercial hip hop romantic track.
Talking to Newspost the young talent shares the theme behind her latest composition, "The song is all about missing your loved one, over a hot cup of tea, looking into the rain and wishing they were somewhere around."
The duration of the song is approximately three minutes and has been shot by Safar in picturesque Thano, in the outskirts of Dehradun. Adding, "the beautiful hook have been given by Divya Dhyani and Mix by Makk."
The budding 23-year-old graduate from Dehradun made her debut on an International platform in MTV हसल show, last year. One amongst lakhs of rappers who auditioned from all over India, Neeru Pal made it to the Top 15 rappers.
While balancing a full-time job, the self-taught rapper dedicates two hours daily to her passion About the lyrics, Neeru adds, "the lyrics were composed by me within half an hour flat! It was pouring outside and I was in full vibe. I couldn't stop writing, until I had the complete song in front of me."
The singer, composer and lyricist is very happy with the end result. Within hours of its launch on YouTube, the artist has garnered great support. Her growing number of fans have appreciated the team's hard work and enjoyed the musical track.
To listen to the song, click here: