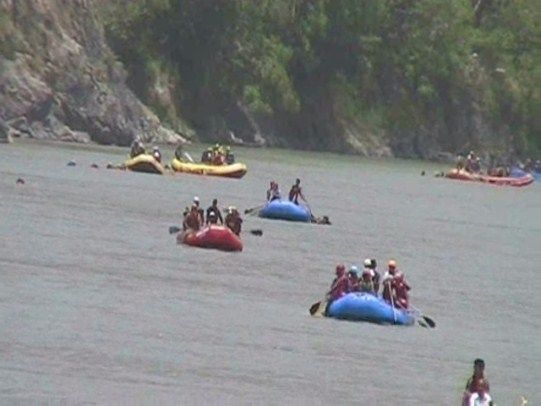 Dateline Rishikesh: On the occasion of World Tourism Day, the State government issued fresh guidelines to restart white water rafting on the Ganges in Rishikesh from today.
Rafting had come to a complete standstill in March 2020 due to Covid-19. Coming as a rude shock to thousands associated with the adventure sports for whom March-June are peak rafting season.
But the new relaxations have come as a fresh breath of air for the community. Speaking on behalf of relieved rafters, Dinesh Bhatt, President of the Rafting Association, welcomed the move, "March to June is peak season for rafting, but unfortunately due to Covid-19 lockdown we lost out on a good season. But with the new guidelines in place, we are hoping that business will soon make up for early loses."
For starters, the government has reduced the number of tourists on a raft from 8 to 4, to follow social distancing while rafting, keeping safety norms in place. The growing adventure sports industry has ninety percent local youth dependent on it for their livelihood, and they are making sure to follow the rule book.
Famous for its spirituality, Rishikesh has carved a niche for itself on the international map for offering adventure sport in the form of white water rafting.  Annually, from early September to June, lakhs of visitors from home and abroad throng to these rapids for that ultimate thrill.
Many adjudge the sixteen-kilometer stretch from Shivpuri to Laxman Jhula as the best-rafting course, with rapids upto grade five. Over the years, a hundred rafting camps have come up in this stretch bringing in revenue and fame that the sport offers.
Once again, rapids on the Ganga will offer that perfect playground for amateur as well as experienced rafters and kayakers, looking for that thrill, from mild to wild and everything in between.