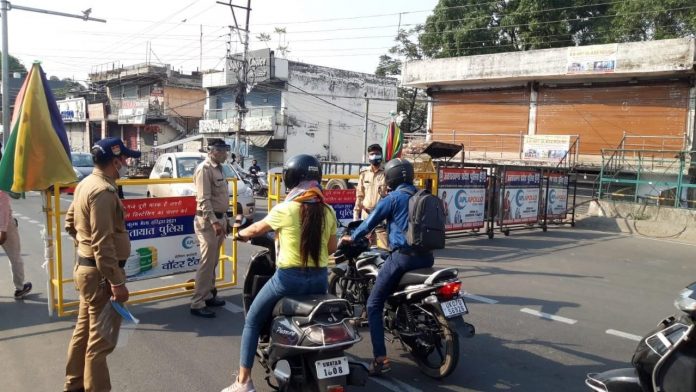 Dateline Dehradun: The 2nd wave of Covid pandemic sets new records every day. Since March last year, three thousand one hundred and ninety nine policemen have tested Covid positive, according to the data received from Uttarakhand Police Headquarters. And ten policemen have lost their lives to the deadly virus.
But making the most of the grim situation, our frontline warriors i.e. health workers and our men in khakhi are both, leading from the front.
Uttarakhand police force is performing their duties in protecting the public not only on the roads but also in containment zones ensuring that health guidelines are followed to the hilt. Police personnel are also going a step beyond duty to deliver medicines, oxygen cylinders, donating plasma and helping citizens in their time of need.
In the first wave last year, from March 2020 to 23rd March 2021, a total of one thousand nine hundred and eighty one policemen were found to be Corona positive and eight police personnel died during this period.  A year later, in the second wave, from March 23rd 2021 to May 3rd 2021, one thousand two hundred and eighteen policemen have been infected, with two casualties.
To date, the number of police personnel that have been administered both vaccine doses are twenty three thousand, one hundred and thirty five. Despite that, one thousand and twenty nine policemen were infected by the virus, but recovered rapidly post treatment.
Between 24th March and 3rd of May 2021, Covid tests was carried out on thirteen thousand three hundred and ten police personnel out of which one thousand two hundred and eighteen were found to be positive.
Boosting the morale of the force, DGP Ashok Kumar said, "We all have to follow as well as keep Covid guidelines in place. We also have to be more humane when dealing with people. We have to put a stop on black-marketing, over-pricing of drugs, forgery of any kind. We have a larger role to play than last year."