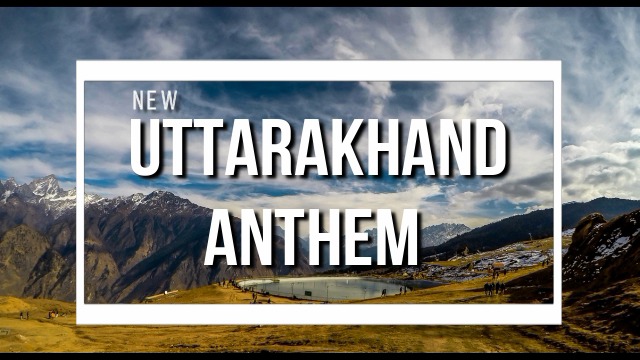 Dehradun, On the occasion of Statehood Day as Uttarakhand turns eighteen, Kavindra Singh popularly known as RJ Kaavya, the baritone voice behind Superhits 93.5 Red Fm Bajaate Raho has come out with his latest stint, a two-minute anthem entitled 'Uttarakhand Anthem,' a befitting ode to his home state.
Released today on YouTube, Singer Akanksha has lent her soulful voice to the hindi anthem along with lyrics written by ulti-talented Kaavya and Anand Kanu. Shot on location by Rishabh Gupta & Gang Of Ghumakkad the dedicated team came together and within a short span of time came out with this audio-visual delight, 'Uttarakhand Anthem.'
The video gently takes the viewer to one of the remotest and most beautiful landscapes of the hill-state starting from Kedarnath to Auli to parts of Nainital and Bageshwar and everything in between. Speaking about Migration and Ghost Villages, the two pertinent issues that still haunt the eighteen year old State, Kaavya makes an appeal to the youth to return to their home in the hills, even if it were for a few days, to revive and renew their connection with their roots.
Kaavya makes no qualms about his deep rooted passion for the State and is a leading example of reverse migration as he chose to return to his home-state when 93.5 Red FM came calling, and makes it a point to visit his home in the hills of Bageshwar whenever work permits.
Kaavya adds, "the basic thought behind the anthem was to take a resolution to give something back to our home-state and address issues such as employment, migration and rehabilitation of ghost villages so that the idea behind the creation of a separate hill-state is met to some extent and we dont just celebrate Statehood Day for the sake of it."
Click the link to enjoy the anthem here: