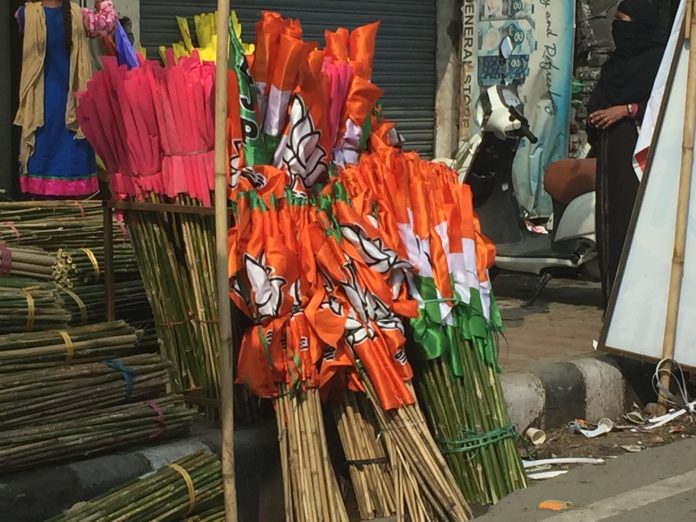 Mussoorie, Though the Festival of Lights is behind us, yet more fireworks are in store for our otherwise sleepy hill-town. Its residents are gearing up celebrate Democracy bringing out the interesting quotient between the candidate and his/her voter.
With less than two weeks for the hill-state to go to polls, fifty seven ward members excluding three mayor candidates are fighting it out in Mussoorie in what can be termed as the Battle of the Ballot.
Over twenty thousand voters of the municipal limitations of Queen of Hills will decide the fate of candidates who vouch to do some good to the hill-station which has surpassed its carrying capacity.
Out of the total voting population, nine thousand, seven hundred and forty nine women voters will play a major role in making or breaking a candidate with any political aspiration along with twelve thousand two hundred and seventy four men who vote this season.
While talking about women empowerment is the trend, unfortunately none of the women candidates felt empowered enough to contest for the coveted 'Mayor of Mussoorie' seat. But on the other hand, out  of the thirteen wards there are only four wards where women candidates aren't giving their male counter-parts a fight. Out of the thirteen wards,  three seats are reserved for Women under General Category, two seats for Women under the Schedule Caste category and one for OBC Women candidates.
Out of fifty seven candidates,  a total of twenty three women candidates, some first-timers and some experienced ward members are putting up a good fight, to settle for second best, 'ward-member' tag in the town's hierarchy.
With polling on the 18th of November, candidates men, women and their droves of supporters are braving the cold from break of dawn to burning the mid-night oil, making their way, door to door to ensure that not one home and its inhabitants are overlooked to lure that 'one' precious vote.