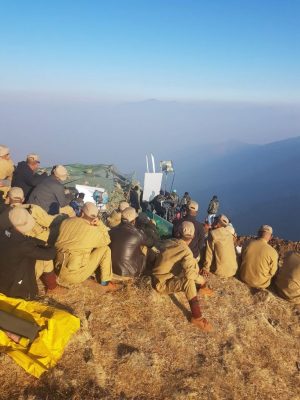 Dehradun, Earlier this year, in the month of January, a film unit worked on war footing in the interiors of Uttarakhand, shooting for a movie about an unsung war-hero from the hill-state, Jaswant Singh Rawat.
Fast forward to 24th of December. Chief Minister Trivendra Singh Rawat, will launch the one minute long trailer of the movie entitled '72 hours,' A Martyr who never died, in Dehradun.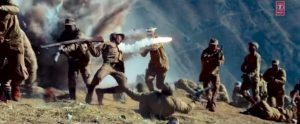 The trailer shows glimpses of the war scenes recreated in the hills of Jaunsar region. Shot on location in one of Uttarakhand's most scenic  and untouched region of Bairat-khaee, the unit then moved closer to Dehradun and shot in Tapovan, Rishikesh and Forest Research Institute as well.
Made under the JSR banner, written and directed by Avinash Dhyani, Produced by JS Rawat, Tarun Rawat and Prashil Rawat, the team has been success in recreating the forgotten legend of Jaswant Singh Rawat of the 4 Garhwal Rifles who singlehandedly took on the Chinese in the 1962 Indo-China war.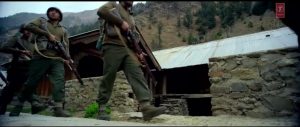 Actor Virendra Saxena, Mukesh Tiwari, Alka Ameen, Girish Sehdev, Shishir Sharma, Ishtaq Khan play lead role in 72 Hours. An entourage of local artists was handpicked for smaller roles.
Dehradun's Satish Sharma who plays the role of an Army Officer in the movie says, "though I play a small role, I feel privileged to be part of this historic movie.  I must add that I admire the fact that Avinash Dhyani put in ten years of research into this topic and has done full justice to it. The movie is well made, and I am sure the youth of India will be inspired by a legend whose untold story is being brought alive on the silver screen thanks to the efforts of Avinash Dhyani."
With the likes of Pan Singh Tomar and Bhaag Milkha Bhaag to his credit, Avinash Dhyani hopes to recreate the same magic with his latest endeavour, set to hit the silver screen on 18th January 2019.