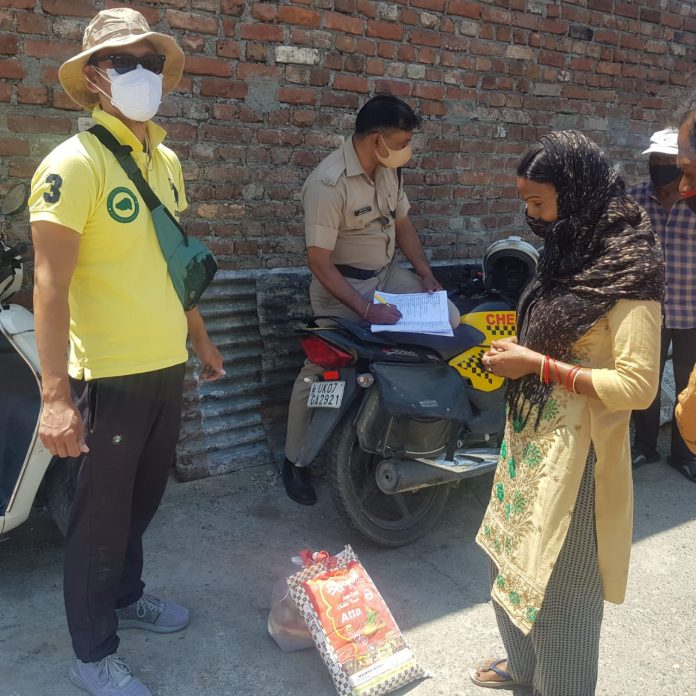 Dateline Dehradun: Keeping alive the ideals of Lord Buddha on Buddha Purnima, half a dozen volunteers of the Regional Tibetan Youth Congress Dekyiling, Dehradun Chapter completed a relay of distributing free dry ration across their hometown Dehradun, for three days in a row.
Over five hundred bags of ration have been distributed amongst migrant and poor families in a heartfelt gesture by the Tibetan youth to help ease their troubles. From Raipur to Rajpur including Bhaga Singh Colony the team keeping all Covid-19 protocols in place, helped by the local police handed out dry ration packets to those who stood in queue.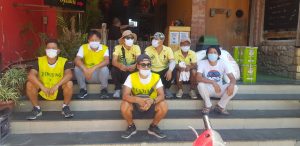 The bag consisted of 5 kgs of flour, 2 kgs of rice and a kilogram each of lentil, onion and potatoes including cooking oil.
Talking to Newspost, Tsering Tobgay,  General Secretary TYC Dekyiling said, "India is our home too. And it is our responsibility to help our brothers and sisters in their hour of need." Further adding, "Our intention was to distribute dry ration to the needy ones, especially migrants who rely on daily wages as source of livelihood."
Collecting donations from the Tibetan diaspora and specially from Tibetan families settled in Dehradun, the Regional Tibetan Youth Congress Dekyiling managed to put together these bags of dry ration which brought relief, even though temporary, to those who have been hit the hardest by the Covid-19 pandemic.
Regional Tibetan Youth Congress, Dekyiling founded in 1983, is amongst the 87 chapters of Tibetan Youth Congress, in Dehradun. Since its regional inception, RTYC as its otherwise known, has been  the voice of Tibetan youth in Dehradun area, committed and involved in a united struggle for free Tibet.