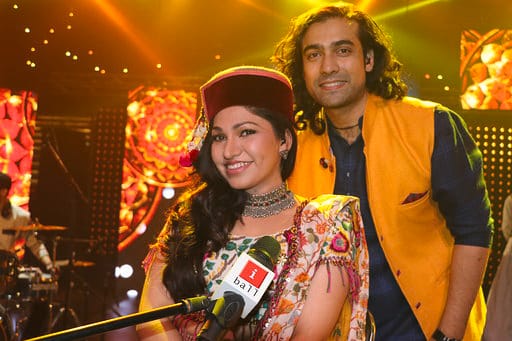 Mumbai, For the fans of Jubin Nautiyal and Tulsi Kumar, here is a treat to the ears. The melodious duo released their latest Garhwali folk song, Ta Chuma on YouTube yesterday, which within hours broke all former records. 
The original 'Ke Gavan ki Holi' was composed and sung by Uttarakhand's legendary singer Narendra Negi in the late 80's, and won instant popularity by his fans back then as well.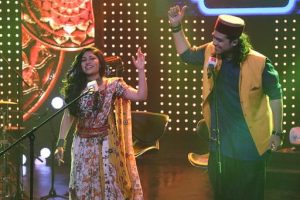 Under the T-series banner Jubin Nautiyal and Tulsi Kumar who happens to be the sister Bhushan Kumar of T-Series fame created the song for a music property called electro folk. The  music has been produced by Aditya Dev and the (hindi) interspersed lyrics were given by Kunaal Verma.
The 3:34 minute song on YouTube opens to the tune of the magnificent traditional instrument of the State rannsingha being played along with the foot-tapping beats of the Dhol and Damau in places.
Jubin Nautiyal, a Doon prodigy since the age of 4, in the world of music is no stranger to Garhwali music either. He has lent his soulful voice to many Garhwali songs which have been well received by his growing number of fans at home and abroad as well.
Last year, Garhwali fusion singer Amit Saagar came out with his version of the song. Priyanka Meher, Suresh Wadekar have also come out with their version of the song which have been popular with their fans as well.