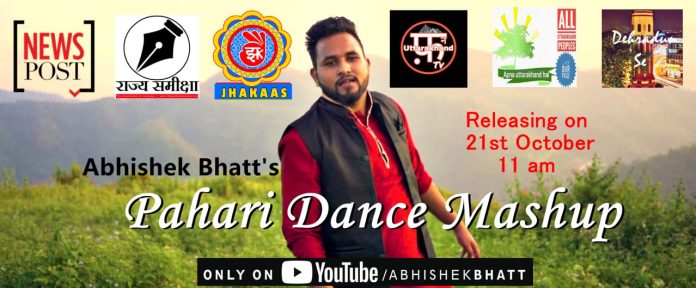 If being praised by the likes of Bollywood actor Akshay Kumar and Urvashi Rautela wasnt enough, famous Rapper Abhishekh Bhatt aka ABRK is back with his latest song, to be launched on the 21st of October!
ABRK is no stranger to setting new milestones. The first to bring web-series to Dehradun, the young talent is coming out with Pahadi Dance Mash-up. The song, is an interesting, foot-tapping compilation of songs in Uttarakhand's regional languages such as Garhwali, Kumaoni and Jaunsari, and aptly entitled Pahadi Dance Mash-up.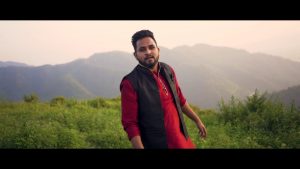 Telling us more about the song, Abhishekh says, "This is my first song in my mother-tongue in which you will hear amalgamation of a dozen famous regional songs, which I am sure, you have heard at parties and weddings, all from our hill-state."
Pahadi Dance Mash-up is all set to rule the airwaves from 21st of October, "I dedicate my Pahadi Dance Mashup to my State and its hill-folks and I hope they enjoy listening and watching it on YouTube as much as I enjoyed making it," adds Abhishekh Bhatt.
Asked, why now? Abhishekh Bhatt answers how at the back of his mind ABRK always wanted to do something off-beat and unique to bring to the forefront Uttarakhand's varied musical heritage. His wait and watch policy worked and today Pahadi Dance Mash-up is a reality, "Mash-up is my way of making sure that the youth of our State is connected to their roots and its culture. I want to put Uttarakhand's rich musical heritage onto an international platform."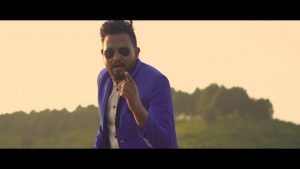 Along with ABRK, Naveen Dhyani lent music to the song, with videographer Krishna Dhyani and colour grading done by Bharat Gupta. Shot on-location in Maldevta, the song was completed within two days of pre and post shoot commitments.
For now, stay tuned to YouTube and Abhishekh's FaceBook Page as Pahadi Dance Mash-up launch coincides with ABRK's birthday on the 21st of October @ 11:00 a.m.