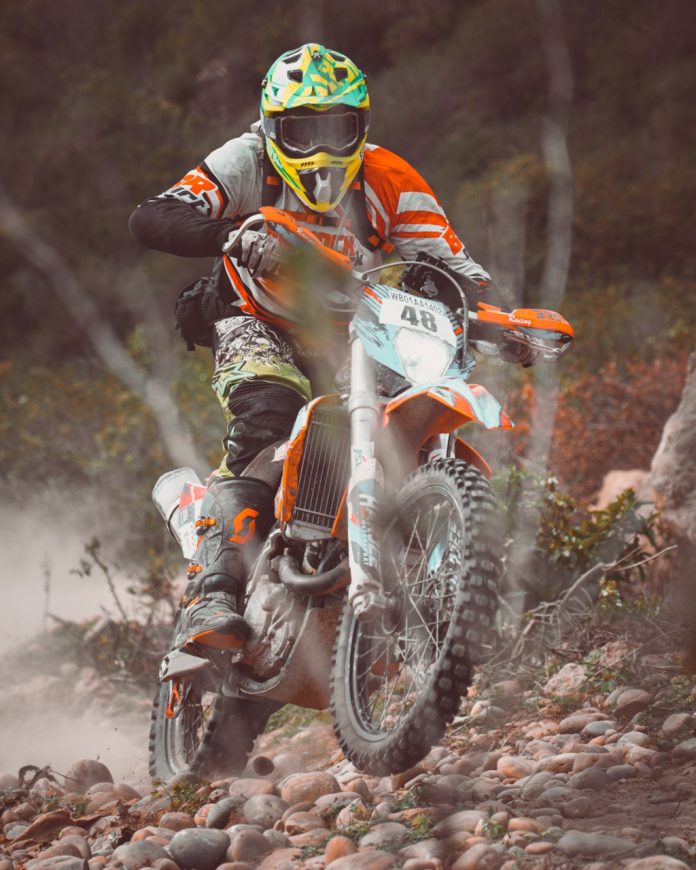 Dateline Dehradun:  Uttarakhand's Enduro Rally Champion, Shardul 'Shas' Sharma participated in the  St. John's Old Boys Association aka SJOBA Rally held in Chandigarh recently.  With his unwavering perseverance and absolute dedication the young star emerged as the unrivalled champion for the 2022 edition.
Sponsored by the likes of KTM, Harjee motorsports, Maxperience, Rynox, Nikko Helmet, LBS Racing and  Team Evolution,  Shardul took on 55 Bike Riders from the from 4th to 6th of March in the 35th edition of the SJOBA Hero Rally that traverses through a two hundred kilometer long, technically diverse and fast paced course.
Winner of a dozen championships in the past, this was 'Shas' debut in 'Group A' motorcycle event. Flagged off from St. John's School in Sector 26 of Chandigarh, the rally was a test of endurance and skill for two-wheelers.
Shardul's extraordinary speed, combined with great athleticism and vigor comes from a decade of intense training, sweat, and multiple injuries sustained over the years along with strict discipline that prepared him to take the track in top form.
In his own words, an elated Shas shares, "The 35th edition came with a lot of technicalities and fast paced course which I enjoyed a lot. I am grateful to my parents and friends and it is their love and blessings that have made me win this  race this event.' He further added, "I extend my gratitude to the sponsors  without whose trust and belief, the vision could not have turned into a reality. I send out my heartiest love and respect to all the people who support me in my endeavor and always push me to go even bigger and achieve more." 
Signing off, Shardul is hopeful that his contribution to this adventure sports will go a long way in opening doors for more grass-root level veterans from the hill-state.