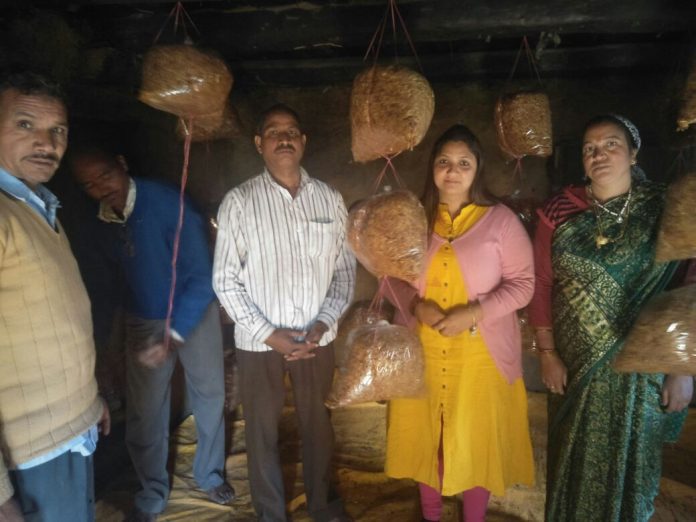 Rewind. A year ago, Priyanka Nautiyal is a successful microbiologist working in Quality Check Department in a well-paid job in Dehradun's multinational company. Fast Forward to present, Priyanka is a leading woman entrepreneur bringing smiles on the faces of women folks living in the interiors of Garhwal.
With over six hundred mushroom and vegetable plantation training camps ticked against her name, Priyanka has painstakingly transformed the lives of over women who now earn anywhere between 10,000/- to 12,000/- monthly.
Born and brought up in Rudraprayag District Priyanka did her initial education from Okhimath Vidya Mandir School. She moved to the State Capital for her further studies and did her Bio-tech from Graphic Era University which landed her with a lucrative job within months.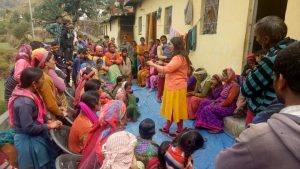 "I always wanted to return to my roots and do something for the people that I grew up with," and that thought made young Priyanka give up her promising job and return to the hills. Talking about her journey, she tells us, "It was an uphill task trying to motivate women folk. There was no awareness, setting-up a small mushroom unit wasnt easy, but now everything is on a roll."  Within a month of setting up her unit in Rudraprayag, Priyanka had a bumper crop of ninety kilos of mushroom produce which sold like hot-cakes within a short span.
Priyanka believes that Mushroom is an ideal crop to grow in the hills as,  "women in the hills cant take off enough time from their daily chores for farming, so keeping that in mind, I knew mushroom would be easier to grow and the cash crop would bring instant returns with low investment, so the response to grow mushrooms was very positive."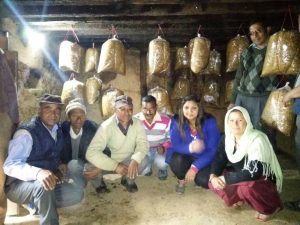 With a core team of fifteen to twenty members, Priyanka has held training camps in Rudraprayag, Chamoli and Tehri districts. Today she is planning on setting up a lab for quality mushroom spawn as she feels that this is one major drawback i.e. the lack of quality mushroom spawn. Her previous job experience  as a QC microbiologist will definitely come handy in making sure that there is no compromise when it comes to quality.
With dreams in the eyes and determination to make a difference in the lives of those who matter, there is no stopping this young woman who has set her goals high.