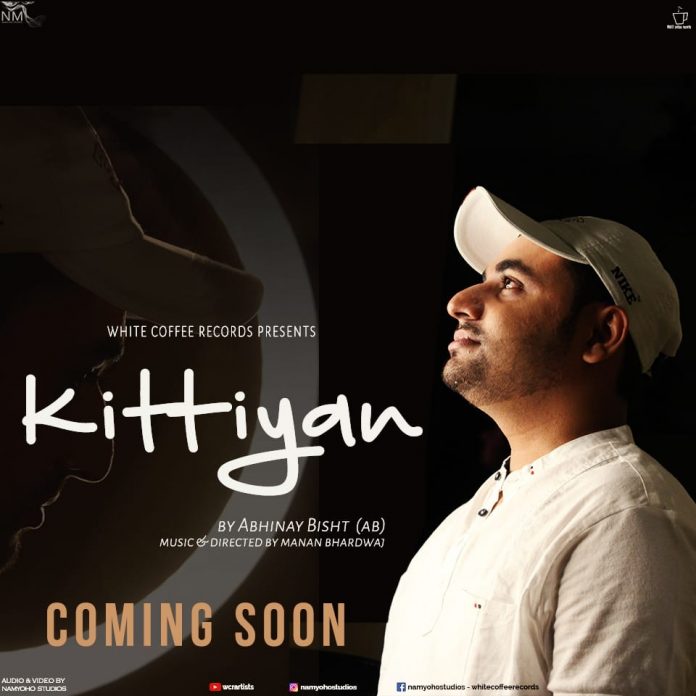 Born and brought up in Uttarakashi, Abhinay Bisht is not new to the world of music. Following close on the heels of Jubin Nautiyal from Uttarkashi, this young talented lad has already made a mark with his previous songs being well-received by his growing number of fans.
A student of Mass Communication from Srinagar Garhwal, Abhinay was bitten by the music bug at an early age, and has been putting forward his talent on social media with original and cover songs on his Facebook Page for the past three years and counting.
His first song Kho jata hu mai an original composition in Hindi was followed by Deewana hu tera again an Hindi original composition and then his cover song Tum hi ho got Abhinay an instant fan following. Abhinay's maiden Garhwali cover song 'Tu dikhyandi jani junyali' which was well received too, encouraged the self-trained singer/composer to dream big.
For the past few months, Abhinay has been working hard to put together a soulful song for his friends and fans. Fondly called AB by those who know him well, tells us that his new punjabi song, "KITTIYAN," is a 3 minute 24 second punjabi song composed by famous Bollywood Music Director Manan Bhardwaj, presented by White Coffee Records, Namyoho studio. The song is very close to my heart and am sure this slow number will break old records and set new ones."
The latest poster of the song which was shared by the singer this Sunday, featuring AB has been well-received by his fans, and the video is all set to be launched in the month of August.
A few weeks from now, Abhinay and his fans eagerly await the success of 'Kittiyan' a song which AB hopes will bring him more closer to realising his dream of making it to the music industry of Bollywood.