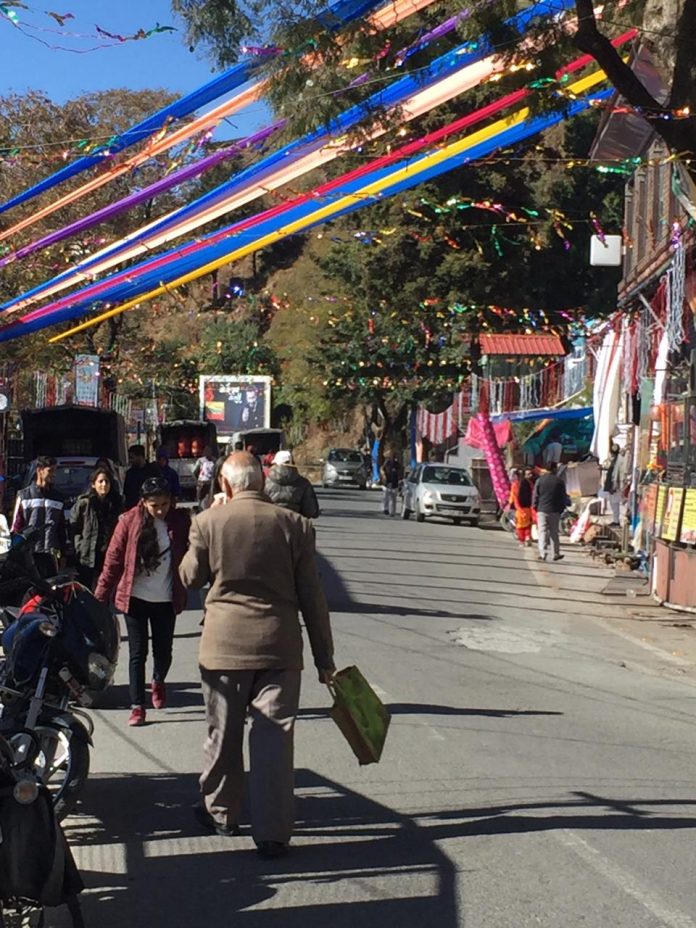 Dateline Mussoorie: 90% occupancy during the festive weekend in hotels across the hill station was reason enough for hoteliers and businessmen to look forward to the year-end on a festive note. But that too was cut short when the State Government sent out an SOP stating that there would be restrictions on Christmas and New Year parties in hotels, bars, and public places in view of the pandemic.
Opposed tooth and nail by hoteliers, businessmen and restaurant owners across the hill-state, politicians too joined the bandwagon. Talking on behalf of the hoteliers Congress leader Harish Rawat stated, "Hoteliers in the hill state look forward to certain occasions to welcome tourists during winters such as snowfall, Winterline, Carnivals, festive-seasons to sustain them through the harsh winter season. For starters, the pandemic has already broken the back of the industry. Add to these the kneejerk restrictions on Christmas and New Year. This will only do more harm than good."
"If the government had to do something they should have come out with guidelines well in advance. When social gatherings, political gatherings, marriages are allowed then why have restrictions on New year's and Christmas celebrations?" says Sandeep Sahni, President, Uttarakhand Hoteliers Association, adding, "The honorable Prime Minister had mentioned that we have to save both lives and livelihoods. In Uttarakhand, tourism is our livelihood and it will affect us all, adversely."
Earlier in the day, ignoring all dissent, BJP Spokesperson Madan Kaushik made a statement clearing the stand of the government in the Assembly stating that 'the restrictions would not affect tourism adversely, and would remain in place.'
With Mahakumbh slated from February next year, looms large on the horizon, perhaps its high time that the government comes up with clear-cut guidelines and SOPs for all tourism related activities. These last minutes 'dos' and 'don't' will have far reaching repercussions that Uttarakhand can ill afford.