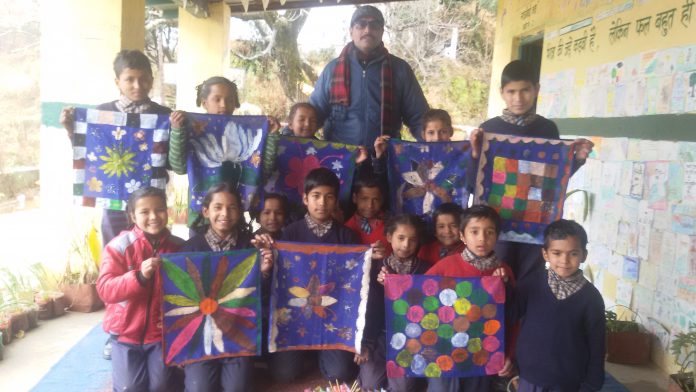 Almora, Today, social media is pouring with selfless stories from all over the globe and we can't seem to get enough of them. On the same lines, we share with you the story of Bhaskar Joshi, a teacher par excellence.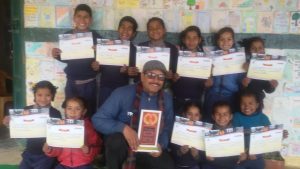 When most Government schools are shutting shop, Government Primary School in Bajela, Dholadevi, Almora is a success story. For over five years now, Bhaskar Joshi with single-minded pursuit has been changing things for the better.
50kms from Almora by car and then a strenuous six-kilometer trek brings you to this back of beyond village school, where a dedicated teacher Bhaskar Joshi, has been teaching and guiding his students for a better, brighter tomorrow with utmost dedication.
The region, infested with poverty and unemployment isn't the best of settings for a school but that did not deter Bhaskar, as he tells us, "The first day in school when I was posted here in the year 2013 is still vivid in my mind. The building was dilapidated, enrolled students were missing from classrooms."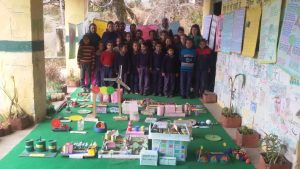 Today, the school boasts of 24 students from what were previously just 10. The school building has been restored to its previous glory, complete with a smart-class and self-raised library. The young minds speak fluently in Hindi and English. Weak students are coached post school hours. The morning assembly is in four languages, a kitchen garden by Bhaskar and his students completes the school's periphery. Cleanliness is of utmost importance along with all round development of students.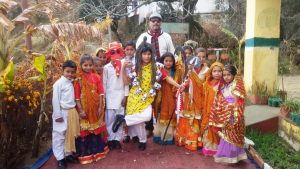 Not the one to chase government funds or officials, Bhaskar Joshi is a living example of how we become successful by what we get, but we become happy by what we give, and reminds us, that we shouldn't confuse the two !
For those who would like to do their bit for the school can contact Bhaskar Joshi @ Education for Underprivileged or call him @ 8899477395, 9410166577.