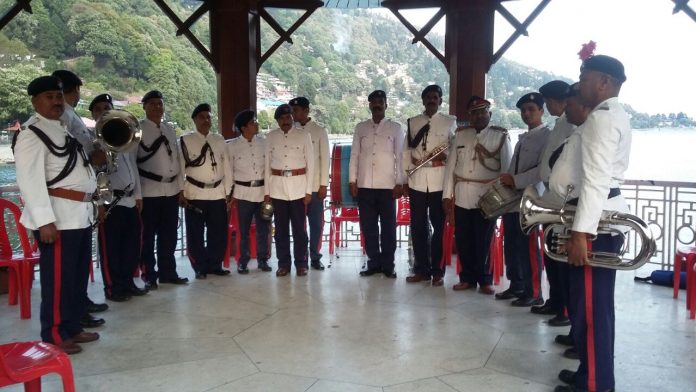 The Nainital Band Stand, in the heart of the town, became a derelict, a monument of neglect for the past many years becoming home to the town drunks and anti-social elements, now all that has changed.  A facelift under the abled-hands of the District Police, and the Band Stand is regaining its past glory.
After an application, seeking permission from DGP Anil Raturi to revive the Band Stand was sent by SSP Nainital Janmejaya Khanduri was instantly approved by the DGP and the historical Band Stand of Nainital perched on the edge of the Lake has finally got its long awaited facelift.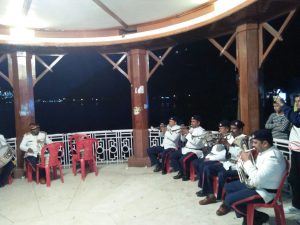 Built sometime in the 1920's, the Band Stand was built by conservationist, naturalist and author,  Jim Corbett when he was an elected member of the Municipal Board of Nainital from where foot-tapping Jazz numbers by the likes of Kid Ory and rising jazz musicians King Oliver, Louis Armstrong along with Ragtime music resonated along the Nainital Mall road to entertain evening passers-by.
This tradition was kept alive until the mid-seventies when the last 6-7 PAC Band strummed Patriotic, popular film numbers and even Kumaoni numbers from the Stand to entertain tourists visiting the hill-station in summer.
Decades later, the tradition has been relieved thanks to the district's pro-active police administration. Dressed in immaculate uniform, a 24 member Brass Band of the Police, turns up at the Band Stand every evening from 4:00 p.m. to 7:00 p.m. strumming Old Hindi Melodies, Kumaoni and Garhwali songs which fill the lake town of Nainital with nostalgia for the old residents and smile on the faces of tourists who come here for a vacation.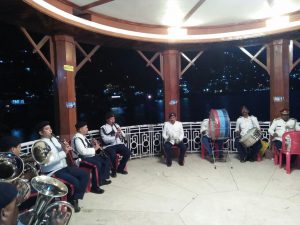 Speaking to Team Newspost, SSP Khanduri states, "We started this initiative on the 1st of May and will continue through the summer season until July. It is heartening to see not only locals but tourists appreciating this gesture and sharing pictures and videos of the Band on social media."