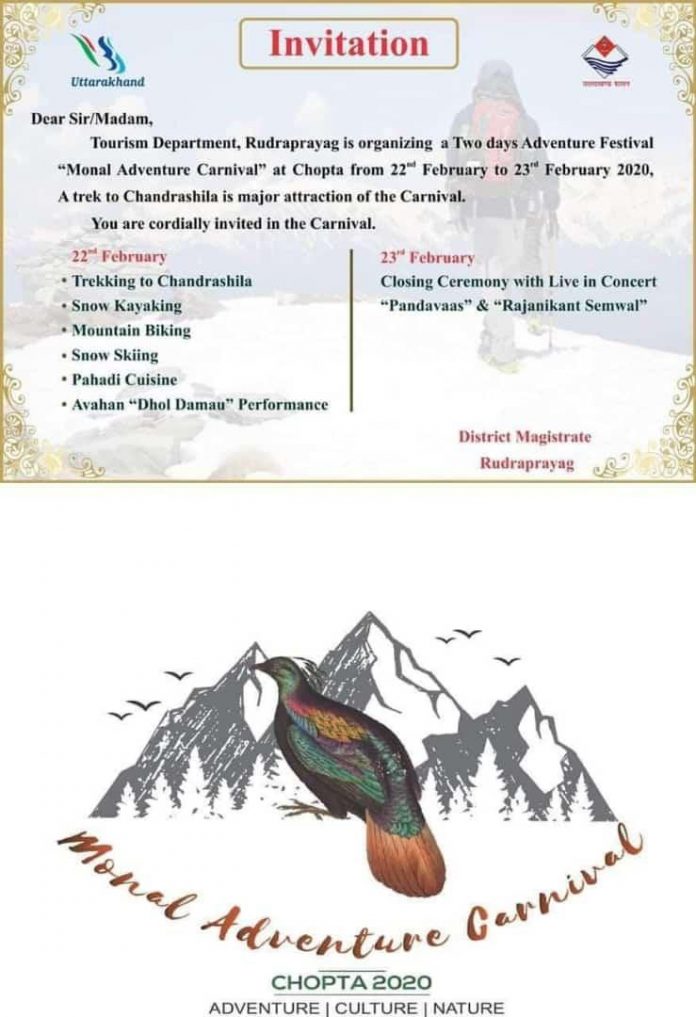 Rudraprayag. For all those who happen to be in Rudraprayag hill-district of Uttarakhand on the 22nd-23rd of February, there is something exciting lined-up.
The district administration along with local MLA Manoj Rawat have organized a two day 'Monal Adventure Carnival,' at one of districts most-scenic of abode, Chopta.
Talking to Newspost, MLA Manoj Rawat tells us, "this is first of its kind festival in this region which is bereft of tourists in the heart of winter,' adding, 'the beauty of this place is double fold in winter and we want tourists to explore this region in every season.'
The two-day power-packed schedule will give you a glimpse of the rich and unique culture of the region. The fresh white mantle of snow, promises to add more to the magical charm, ensuring that your memory-card is full of pleasant memories.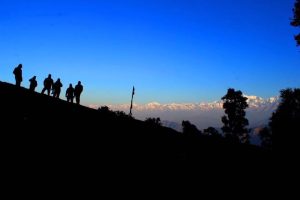 'Monal Adventure Carnival' 2020 promises everything. There are adrenaline pumping adventure activities to choose from: Trekking to Chandrashila, Snow Kayaking, Mountain Biking and even Snow Skiing for those who dare, on the first day of the Carnival.
A glimpse of pahadi culture at 'Avahaan' is sure to get you to dance to the beat of traditional instruments like the Dhol and Damau.
On the 23rd of February, Pandavaas and Rajnikant Semwal have lined up a befitting finale with live concerts by two indigenous artists of Uttarakhand that is sure to leave their audience asking for more.
Kunal Dobhal, of Pandavaas fills me in, "we are looking forward to our first-ever performance in our home-district. Its our own band in which we have hand-picked local talent including school going students. We are looking forward to entertaining our audience with traditional instruments and songs."
Promising to be a regular event on the map of Rudraprayag district, those who miss the event this time round, don't loose heart, give it a shot in 2021.