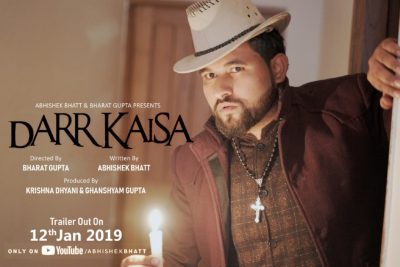 Dehradun, Web-series are the next big thing online! And naturally Uttarakhand's young talent, is not far from carving a niche in this genre of entertainment as well.
Abhishekh a.k.a ABRK, a second year student of Mass Communication from Graphic Era University is a well known rap-star who is now being credited for making India's first Horror Comedy Web-Series 'Darr Kaisa.'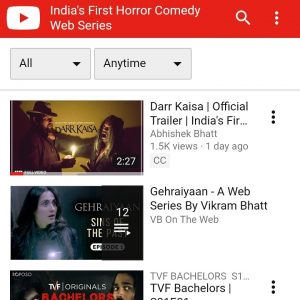 If one was to search for Horror Comedy Web-series on any search engine, the first name to pop-up is 'Darr Kaisa.' An official trailer of the web-series was launched on the 12th of January on YouTube which was appreciated by one and all.
"I had thought of making a horror web-series with a twist. My friend Bharat Gupta who had done a course in film direction from Whistling Woods inspired me to write script for a horror web-series. While the script was written in 24 hours. The shoot took a week, four days of editing and finally three episodes are now ready to be aired," ABRK tells us. The first episode of the web-series was telecast yesterday.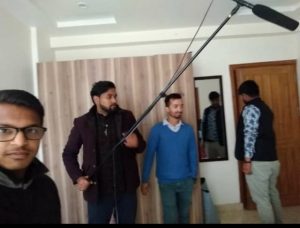 The series was shot late into the night in locations situated in Malsi, Indira Nagar, Anarwala in Dehradun.
"Shooting the web-series was no easy task," ABRK adds, "our team comprised of students. We got no assistance from the State government which boosts of promoting art and cinema, it was very disheartening for all of us but we did not quit."
Signing off ABRK states, "staying in Dehradun we have managed to make our presence felt nationally and its just a matter of time when we will make our mark internationally as well." The conviction with which he says, am sure this isn't the last we are hearing off ABRK and his achievements.
Crew that made it happen:
Director: Bharat Gupta
Starring: Sunit Verma, Puja Kanwar, Shubham Bhatt, Manoj Kumar, Purshottam Gupta  Producer: Krishna Dhyani and Ghanshyam Gupta.