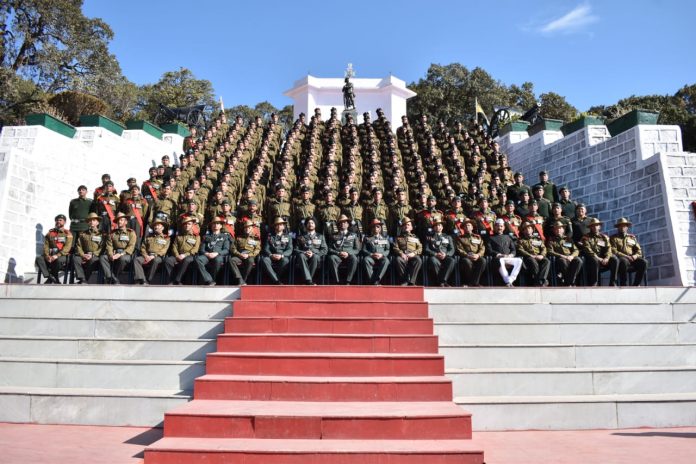 Lansdowne, On 19 Jan 2019, 187 recruits of the Garhwal Rifles Regimental Centre, after completing their 34 weeks of training, were attested in Naik Bhawani Dutt Joshi, Ashok Chakra Parade Ground at Lansdowne, Uttarakhand. The recruits were taken into the folds of Indian Army after administration of oath by the Reviewing Officer, Colonel Kuldeep Sirohi, Sena Medal, Director ECHS, Headquarters Uttarakhand Sub Area, Dehradun.
The Reviewing Officer after taking salute inspected the parade and addressed them. In his address to the young soldiers, the Reviewing Officer encouraged them to unflinchingly discharge their duties in the service and security of the nation. He praised the courage of these young soldiers for joining the Indian Army and also congratulated their families on this momentous occasion.
During the parade, Gold Medal was awarded to Riflemen Naresh Kumar who was adjudged as Best Recruit during the entire training. Medals were also distributed to other winners.