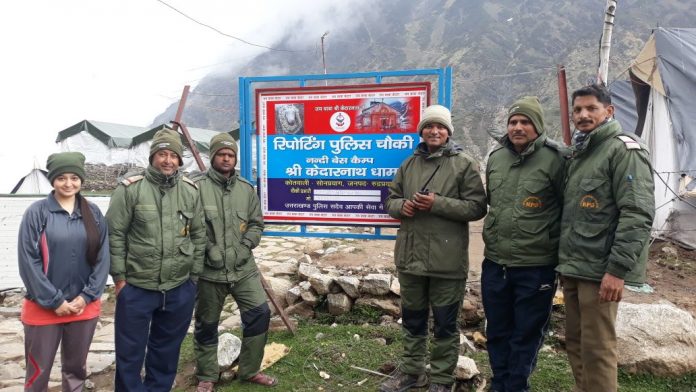 With pilgrims arriving in droves to Kedarnath, the local police here is working round the clock to ensure that the pilgrimage goes smoothly.  But then, children will be children, and oftener than not, they get separated from their loved ones. Courtesy Uttarakhand Police living upto its motto of Friendly/Mitr Police separated children are being pampered, looked after and consoled by the police here, before being deposited safely into the waiting-arms of their loved one.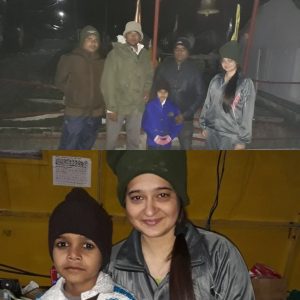 Within three weeks of the Kedarnath opening for pilgrimage the instances of loved ones being separated from their friends or family has been on the rise, especially along the long, winding, route up to the shrine.
Keeping women and children safety in mind, the local police here is leaving no stones unturned to make sure that there is no untoward incident. Their humanitarian job  has won them praises not only from local residents but also tourists who leave behind notes in their register, acknowledging and appreciating the police hard-work and diligence.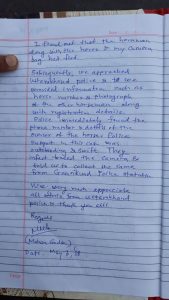 Speaking to team Newspost, SI Vipin Chandra Pathak says, "its true that a few children and relatives have been separated while walking up to the shrine, but we are ensuring that those separated from their family and friends are reunited as soon as possible. At times, we have been on a case until 2:00 a.m. , but in the end, its all worth it."
Since 29th April, when the shrine opened, close to 1,67,448 pilgrims have visited Kedarnath to-date and within a short span 5-6 cases of people being separated and reunited within hours has ruled the airwaves.
SI Bipin Pathak is incharge of the Kedarnath Police Station with his team of 85 abled police constables including 4 women constables and a woman wireless operator are fighting odds such as fading mobile network, hurrying porters, lack of information, inclement weather to ensure, everyone returns home with pleasant memories.