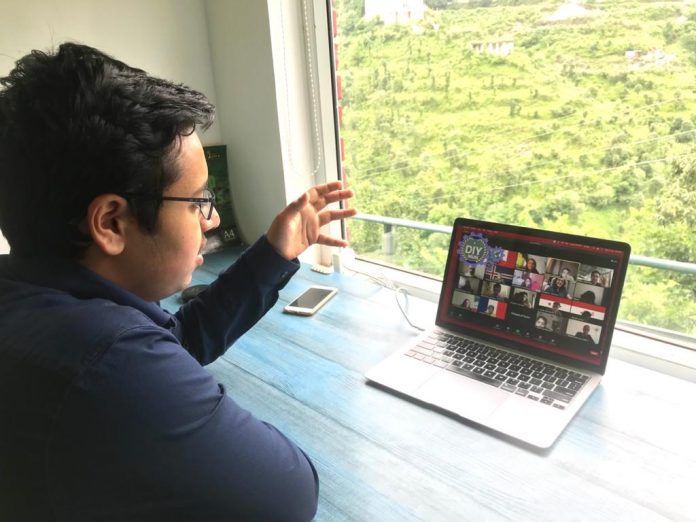 Dateline Uttarkashi: "Learning and dreams must continue despite Covid-19 pandemic. While the world is building its immunity against the virus, the poor and needy must not suffer, they should continue to be educated," says 16-year-old Ishaan Shaurya Chamoli with conviction.
When Covid came to Ishaan's neck of the wood, he and his friends took to online classes like fish to water. But Ishaan was concerned about children not so fortunate. The lack of access to technology would disrupt the education of children residing in remote areas. Ishaan began his journey by utilising his funds to educate and support needy students.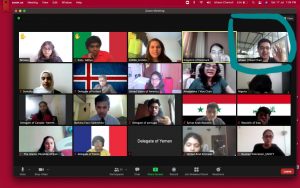 He started his non-profit organisation "DIY (Do It Yourself) Model UN" in April 2020 towards the beginning of the pandemic. Since then, within a span of one and a half years, Ishaan has made a difference in the field of education, healthcare, and aid for the visually impaired.
With an outreach of over sixteen hundred young minds, the organization has created a global platform for discussions on pertinent issues. He raised funds to fund ten Primary and Middle School students at The Himalayan International School, Banglow Ki Kandi, Kempty, Uttarakhand. Ishaan's efforts helped in supporting school fees and supplies including giving those in dire need a platform to showcase their talent.
Furthermore, the organisation raised funds for an all girls visually impaired cricket team, in partnership with the "Cricket Association of Blind – India".  Ishaan's DIY Model UN has tied up with other like-minded institutions to distribute PPE kits, oxygen cylinders as well as ration kits to those who need it the most.
Not new to such innovative ideas, Ishaan conceptualised a smart shopping cart "Mr. Bot" for a hassle free shopping experience, which won him many applauds including the 'Best Innovation' at the Manak Inspire awards. Recently, the young lad was also selected as the 'Youth delegate' for the Harvard Project for Asian and International Relations, Asia Conference 2021 from August 20-23.