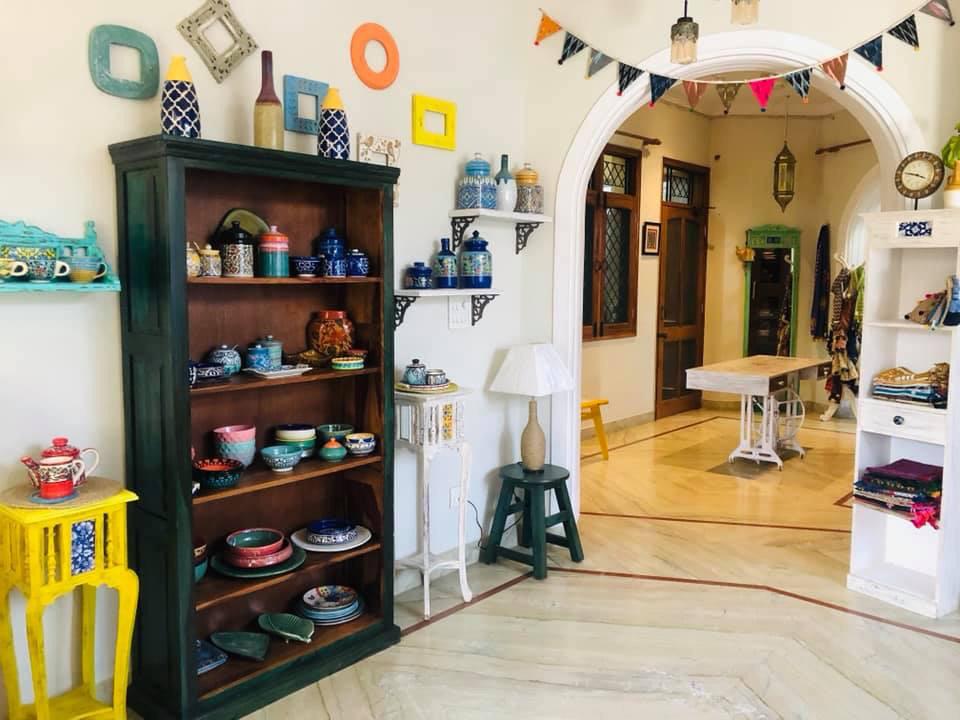 Dehradun, 31 year old Shubha belongs to Roorkee, Uttarakhand and it is here that this talented young lady fell in love with the fine art of designing, embroidery and the world of handlooms. Recalling her childhood, Shubha tells us, "As a child I used to assist my mother in her boutique store and it was at that young age, that I was smitten by art, design on cloth coming from across India." Adding, "Ajrakh from Gujarat, Rajasthan's hand block print, Chanderi sarees from Madhya Pradesh and my favourite Ikkats from Pochampally and Sambalpur added colour to my childhood."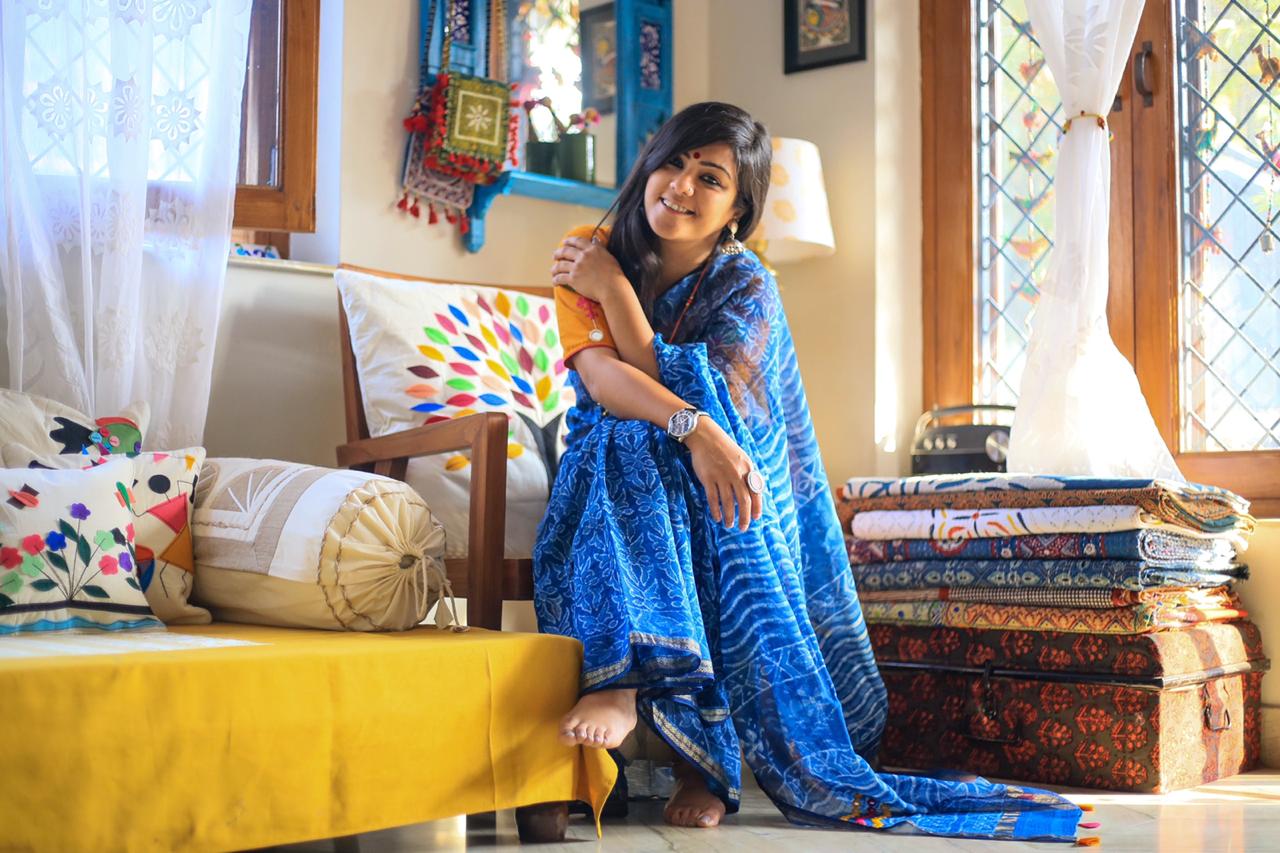 Cutting short her studies from becoming a lawyer, Shubha pursued a course related to textiles from National Institute of Fashion Technology, New Delhi  and thereafter did a short stint with Fab India.
Her maiden store Hathkargha is now five years old and counting. Located in Dalanwala in Dehradun her clients come pan India. After multiple exhibitions in cities all over the country, and running a successful online portal detailing her work for four years, Shubha choose Dehradun to set roots in. "It is where Hathkargha fits in," she tells us, "the perfect environ of the city. We are running in our 5th year of this endeavour and totally love the feel, the struggle, the tug and pull. And here I am weaving my dream."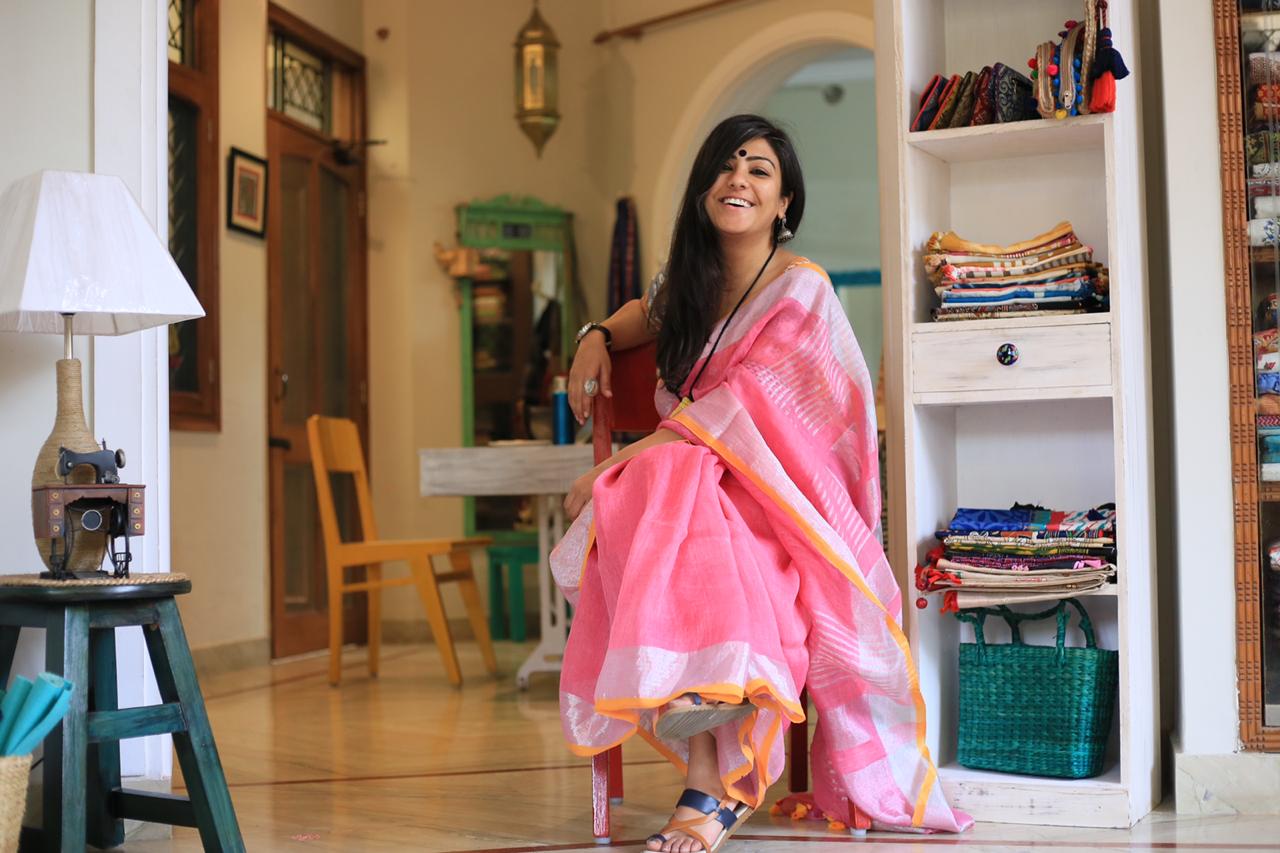 With little time to do anything else, Shubha pursues her passion with zest and love. There is something for everyone in her unique store. As the lady is not the one to believe in limiting her passion to just saris. Gradually, Shubha has ventured into unstitched suits, home range textiles and ceramics too. The customized needs of her clients keep her busy through the year.
"When people tell me they started to love wearing saris, because of me, its then when I feel the most contented!" she happily signs off.
Do visit: www.hathkargha.in/insta: Hathkargha: to get a glimpse of Shubha's work