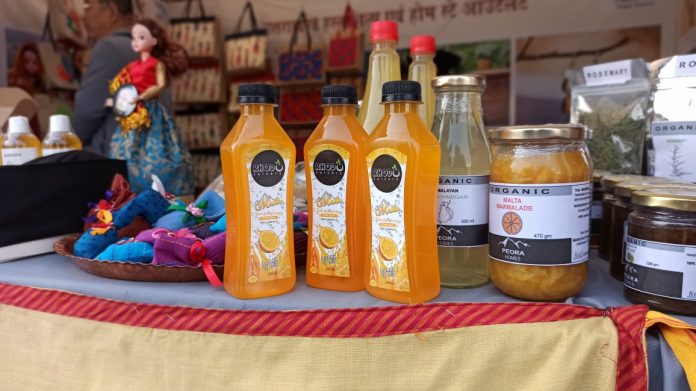 Recently, a lot was spoken and written about the missing Uttarakhand tableau from the 71st Republic Day Parade held in New Delhi. But a few select products and food items of the hill-state at the Uttarakhand Pavilion are making news for all the good reason.
Stalls at the Uttarakhand Pavilion, at the ongoing Bharat Parv organized in the sprawling lawns of the Red Fort in Delhi are catering to everyone's need.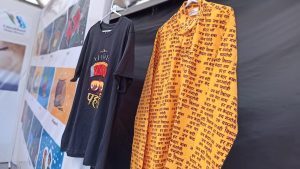 As part of the Festival of India, where all State and Department tableaus are on display for public, stalls from all States and Union Territories have put forward an array of display, bringing with them a piece of art, craft, culture and flavor from home.
Two stalls of the hill-state of Uttarakhand are overflowing with colourful Chardham Printed Kurta to Pahadi Topi By Soham, Junyali the 'Pahadi Musical Doll', Pahadi Theme Design, Organic Soaps, Jute Hand Bags, T-shirt, Pahadi Biscuits & products by Himadri all available under one roof.
Raman Shelly of The Tuds who also got a chance to participate with some new products and designs, tells Newspost, "We have recently launched a Juice Brand called "Rhodo," ready to drink rhododendron drink and malta juice which are being appreciated this season."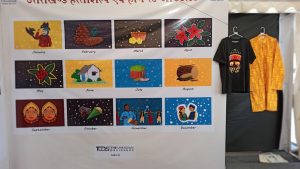 Despite NRC and CAA protests, roadblocks, braving the winter fog and cold many residents from Delhi, Ghaziabad, Faridabad, Gurgaon and NCR have made a beeline to the Red Fort lawns to check out the amazing collection at stalls dotting the landscape.
The five-day exhibit opens from 12:00 in the noon to 9:00 p.m. at night, will end on the 31st of January. Perhaps today or tomorrow one could make a quick trip to Uttarakhand Pavilion, soak up some sun and take back a flavor from the hills or an apparel which makes us feel a connect to our home away from home.