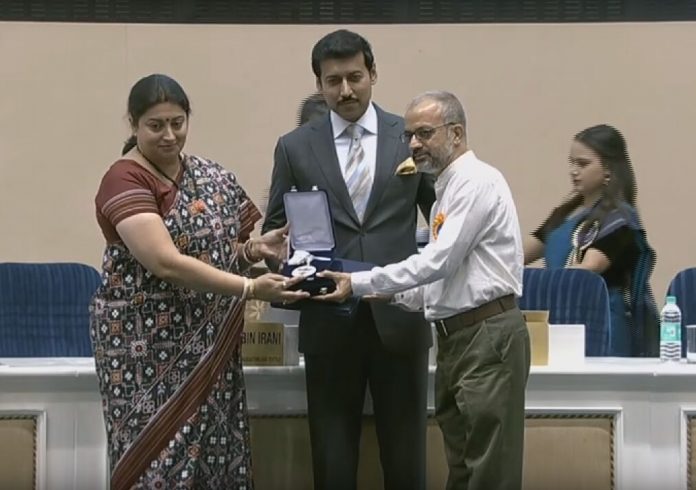 Three films by FTII alumni received honours in the Non Feature Films Category at the 65th National Film Awards ceremony held in New Delhi yesterday.
Arun Kuppuswamy (Dir : MONDAY), Medhpranav Powar (Dir : HAPPY BIRTHDAY) and Swapnil Kapure (Dir : BHAR DUPAARI) received the Awards along with Bhupendra Kainthola, Director, FTII Pune in a glittering ceremony at the hands of Ms Smriti Irani, Minister of I&B and Col. Rajyavardhan Singh Rathore, Minister of State, Ministry of I&B.
"Unlike all others, National Awards matter the most because they are truly representative of the country's creative diversity and are most competitive ; they are selected from amongst dozens in their categories. In FTII excellence comes easy thanks to a rigorous training ecosystem and a free creative environment. Students are encouraged to think differently. FTII joins them in celebrating their success. The credit also goes to the teachers and staff for their contribution in this success," said Bhupendra Kainthola,Director, FTII in a message on the occasion.