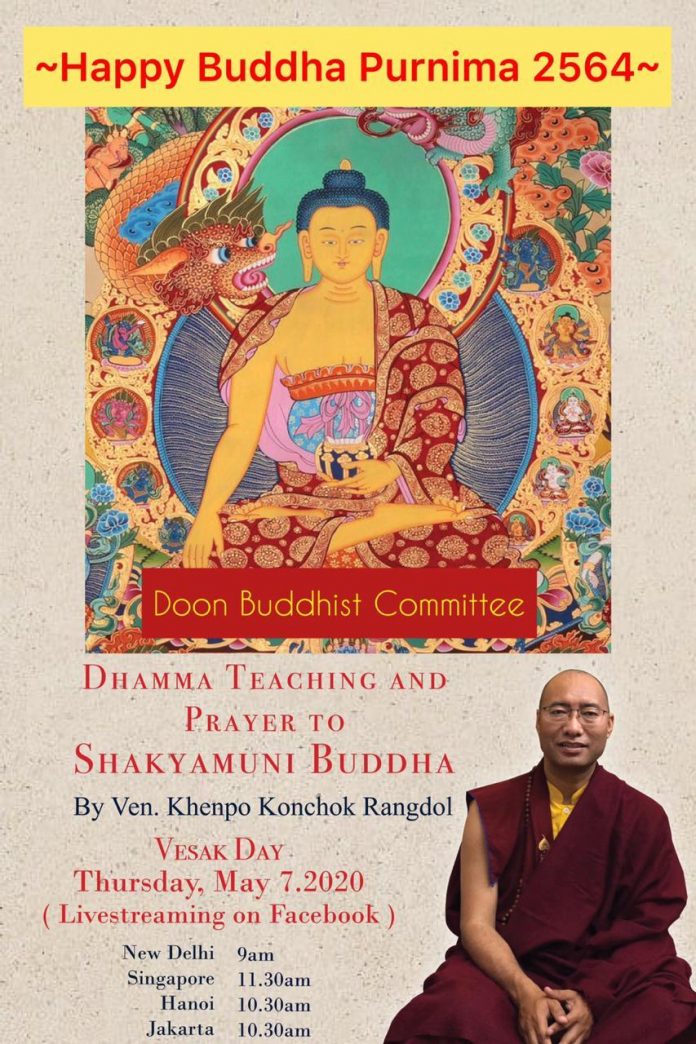 Dateline Dehradun: On the pious occasion of Buddha Purnima/ Vesak, along with the 'Man in Maroon' i.e. His Holiness Dalai Lama his family in exile, be it monks, nuns, students, young and old will join in spirit to celebrate Buddha Purnima all over the globe.
In Dehradun, the Doon Buddhist Committee will celebrate the occasion with a special live-stream message on Facebook in the form of Dhamma talk by President Ven. Khenpo Rangdol.
Keeping in view the national lockdown to contain pandemic novel Coronavirus, Doon Buddhist Committee took the initiative of not holding any public gathering tomorrow i.e. Buddha Purnima, and vowed their unity with the society as one, during such extraordinary times.
However, making full use of the opportunity, the community will be putting their Dhamma into practice and serve those most repressed, distressed and oppressed, specially the poor and the voiceless animals roaming the streets of Dehradun who are facing difficult times. The committee will further dedicate their prayers for the well-being of all sentient beings.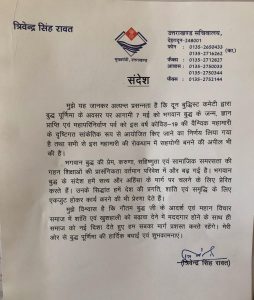 The Chief Minister of Uttarakhand Trivendra Singh Rawat took cognisance of the gesture of the Doon Buddhist Committee and thanked them for uniting against the Fight Against Covid-19 Pandemic.