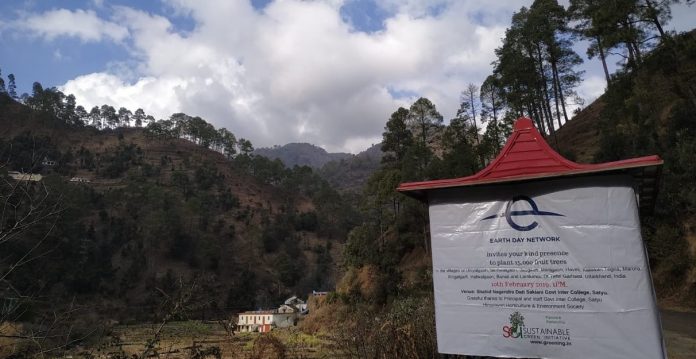 Satyu, Tehri Garhwal: Earth Day Network along with Sustainable Green Initiative, a six year old social enterprise which has been planting fruit trees to fight hunger, poverty, and climate change will now help plant 15,000 fruit trees in the villages on the periphery of the Saklana Village, Tehri in Uttarakhand today.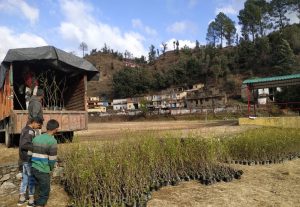 Sapling of fruit trees such as apricot, walnut, plum, pear and lemon will be distributed among hill-folks from over a dozen villages on the occasion of Basant Panchami, the day that marks the beginning of spring.
The distribution centre has been set up at the Shahid Nagendra Dutt Saklani Govt Inter College, Satyu from where villagers will go on to plant these in their farmland and homesteads. "We are fortunate to be a part of the tree story in the very area that gave the world Vriksha Manav, Vishweshwar Dutt Saklani," stated Mrs. Karuna Singh, Country Director, Earth Day Network.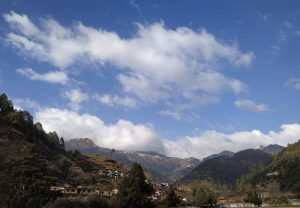 Saklana has a special reverence when it comes to tree plantation as this was home to Vishweshwar Dutt Saklani or Tree Man who breathed his last on the 28th of January this year. The veteran regenerated over hundred hectares of barren forest area with Oak trees, with a rough estimate putting the number at fifty lakhs. Mr. Raj Mohan, Director, Sustainable Green Initiative (SGI) added, "This day has become doubly important and auspicious since we are where the Vriksha Manav worked his magic. We dedicate our efforts to him."
Sustainable Green Initiative will not only aid and assist villagers to plant but also nurture these fruit trees. It is an attempt to not only increase out depleting green cover but also provide nutrition and secondary income to those who plant these trees by reaping fruits from these trees.
This unique initiative is a befitting tribute to the memory of Vriksha Manav on the on set off Spring!