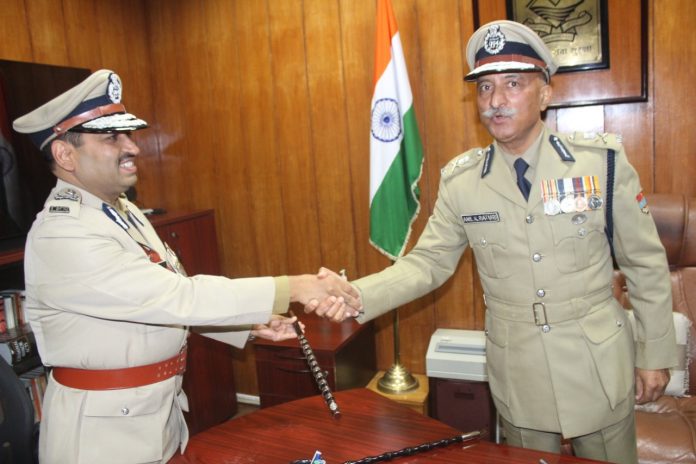 Dateline Dehradun: Ashok Kumar, batch of 1989, takes over as Uttarakhand's Director General of Police. Born and brought up in Kurana, a small village in District Panipat in Haryana, Ashok Kumar received his primary education from the local government school and went on to do B. Tech (1986) and M.Tech (1988) from IIT, New Delhi.
Ashok Kumar joined the Indian Police Service in 1989 and served various assignments in Uttar Pradesh and Uttarakhand. He was instrumental in eliminating terrorism from the tarai region of Kumaon. Ashok Kumar's last posting was that of Additional Director General of Police Crime, Law & Order. He also held IG Garhwal and IG Kumaon portfolio and contributed towards the field and humanitarian policing in all districts. He also worked as Chief of Intelligence and Security Uttarakhand and Director Vigilance Uttarakhand.
On deputation, Kumar also served with the CRPF and IG BSF where he faced Naxalites and managed the crucial Punjab frontier of the Indo-Pakistan border.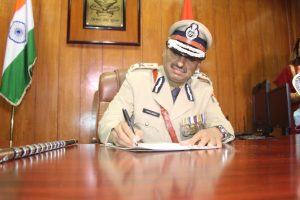 He received the UN Medal for serving in strife-torn Kosovo in the year 2001. He was awarded the Indian Police Medal for Meritorious services in 2006. He was also awarded President's Police Medal for Distinguished Service on Republic Day, 2013. He has been awarded the prestigious "Outstanding Contribution to National Development" award by IIT Delhi Alumni. He has been a Senate member of IIT Delhi for 3 years.
During his tenure, Kumar penned the book 'Human in Khaki' (खाकी में इंसान), which has been translated into Bengali, Gujarati & Marathi. The Book has been awarded 'Pt. Govind Ballabh Pant' Award by Bureau of Police Research and Development, MHA.
He has also authored three more books entitled "Challenges to Internal Security of India", "Cracking Civil Services: The Open Secret" and "Ethics for Civil Services".
Ashok Kumar has been instrumental in the creation of new updated infrastructure and modernization of the Uttarakhand Police as DIG HQ Dehradun from 2004 to 2007.