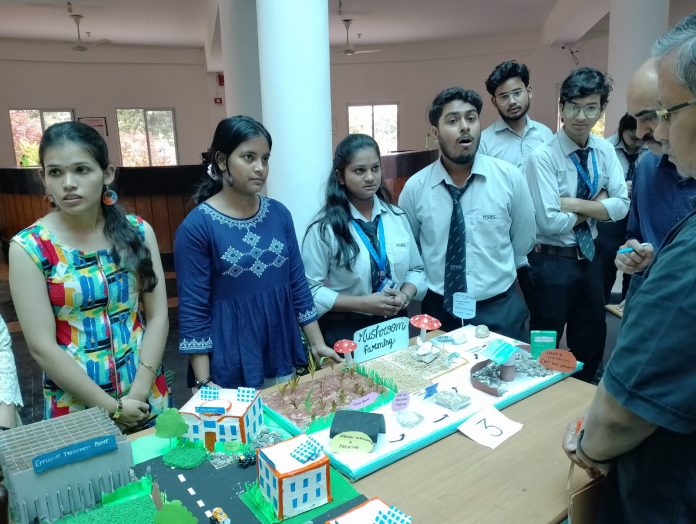 Himalayan School of Biosciences marked 'World Ozone Day' by raising awareness about ozone depletion and its environmental consequences. The event commenced with a tribute to Swami Rama, following upon the lighting of the ceremonial lamp by Dr. C. S. Nautiyal and Professor Sanjay Gupta, alongside the faculty members. Dr. Sanjay Gupta delivered an inspiring speech underscoring the critical significance of preserving the ozone layer on a global scale, urging individuals to take action.
Dr. C.S. Nautiyal, Scientific Advisor, provided a comprehensive scientific perspective on ozone depletion.
World Ozone Day established by the United Nations, commemorates the acceptance of the Montreal Protocol 1987, signifying international collaboration in reducing ozone-depleting substances. The theme for 2023 is "Montreal Protocol: Fixing the Ozone layer and reducing climate change."
The event featured engaging student competitions such as poster making, model building, and collage creation, aimed at fostering creativity and ozone protection awareness. Dr. Archna Dhasmana and Dr. Nupur Joshi organized the event, which was conducted by proactive student Ritika Wadhwa and attended by various faculty members, including Dr. Vivek Kumar, Dr. Vikash Jadon, Dr. Geeta Bhandari, and Dr. Vishal Singh Rajput.