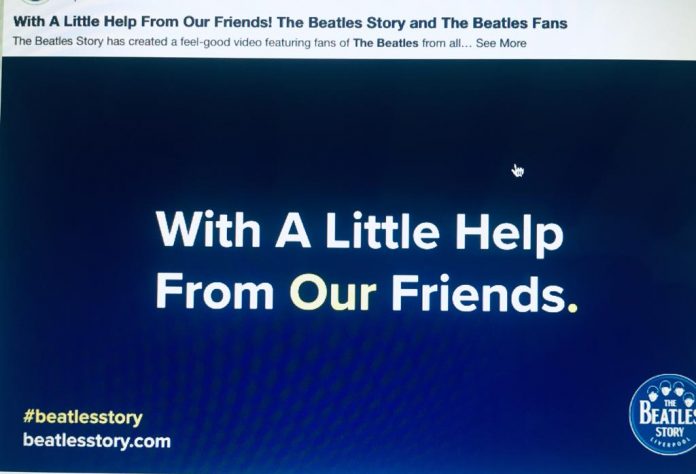 Dateline Mussoorie: Who could have, in their wildest dreams, ever dreamt that there would be a connection between Uttarakhand and the Beatles song We'll get by with a little help from our friends?
Recently, The Beatles Story, Liverpool, created a three and a half minute feel-good medley video featuring fans of the Fab Four from all across the globe, singing 'We'll get by with a little help from our friends'! Fans of all ages, gender, backgrounds and nationalities came together and shared their version of the song with the message of solidarity and support amid these extraordinary times.
Diane Glover, Marketing Manager said: "We're hoping the video will bring a smile, not just to the faces of Beatles fans, but to everyone who can appreciate the sense of togetherness a simple video message can create."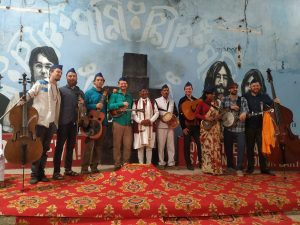 Famous Folk artist Ramcharan Juyal, the only artist from the continent plays the traditional Morchang in the medley. Speaking to Newspost, the artist said, "Raju Gusain shared the video with me and I heard the song for the very first time. Within minutes, I got the feel of the song and composed the beat on the spot."
Senior Journalist and an encyclopaedia on The Beatles visit to India, Raju Gusain tells us, "It is a great feeling that one of our folk artists has featured in a music video from Liverpool. Juyal ji is playing the elusive Morchang. Being featured in the famous Fab Four song will generate curiosity about the folk musical instrument used in the video."
Did someone say: We'll get by with a little help from our friends?
The Liverpool video comes in the year that the popular attraction will be celebrating its 30th anniversary after first opening their doors to the public on 1st May 1990.
With A Little Help From Our Friends! The Beatles Story and The Beatles Fans

The Beatles Story has created a feel-good video featuring fans of The Beatles from all around the world, who have 'come together' to share a message of solidarity and support amid these uncertain times. 🎵🌈🌎A massive thank you to everyone who shared and sent their videos, we hope you enjoy it! 🤗Tag a friend who is helping you get by in the comments !

The Beatles Story यांनी वर पोस्ट केले गुरुवार, १६ एप्रिल, २०२०