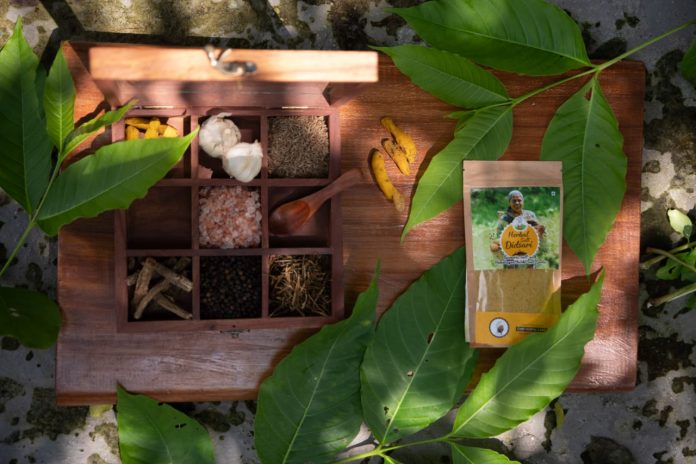 Dateline Uttarkashi: It all happened in Didsari! A scenic village some twenty-two kilometers from the District headquarters of Uttarkashi enroute the Kush Kalyan Bugyal trek. It was while visiting this region in 2018, that Cloe Ando a French national, unhappy with the living conditions of the villagers in the region met Harshit Sehdev and after several brainstorming ideas, the duo hit upon the idea of HimShakti Seasoning Salts from the hills of Uttarakhand.
HimShakti started with a nominal investment of INR 10,000 in November 2018, with seven marginalized farmers supporting the project with their labour of love for traditional flavoured-salt recipes. The money was utilized to prepare initial samples of traditional seasoning salt that were sold to two corporates viz. Valley Farms and VKJ Projects Private Limited. Since then HimShakti has moved onward and upward, making its mark in the competitive market.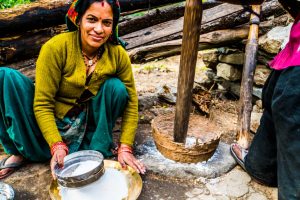 The business soon went global and today has its presence in France and the United States of America as well.
While Cloe made her way home to France, Harshit took HimShakti forward, he tells us, "Uttarakhand is famous for its flavoured gourmet salt or pisi loon. The salt mixture contains Himalayan spices and herbs with multiple health benefits." He further adds, "HimShakti employs villagers who crush the salt along with other indigenous ingredients on a mortar and pestle. The packaging of their products is also done locally."
Recently, Chef Harpal Singh Sokhi, the energy chef of India joined hands with HimShakti to become its Brand Ambassador.
HimShakti was selected as one of the top 37 start-ups (amongst 400+ applicants) for grants and to be incubated at the prestigious Institute IIM Kashipur under Foundation for Innovation and Entrepreneurship Development Program, 2019.
These herbal salts are flavoured with Black pepper, hemp, garlic, cumin seed found at an altitude of 11000 feet that promise to add a distinct flavour to your feast.