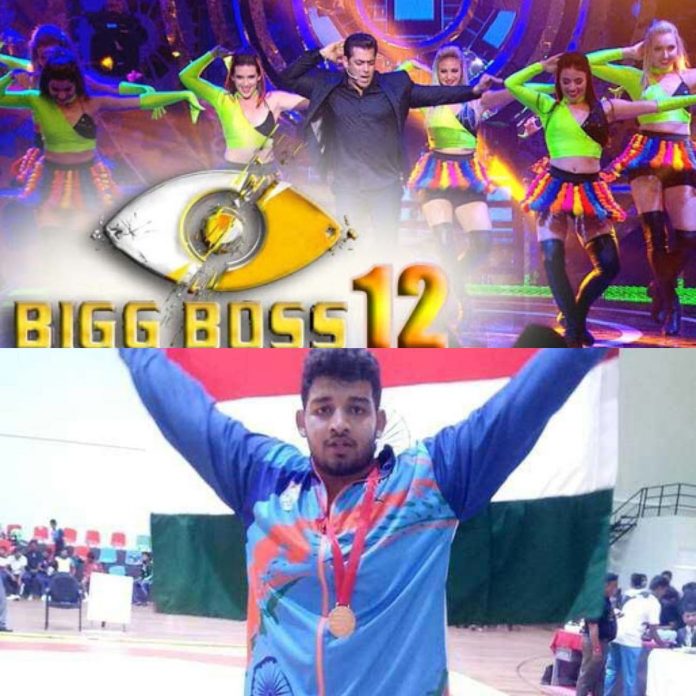 Rishikesh is in the headlines, and for all the right reasons. One of its son's 21 Year old Labhanshu Sharma, a wrestler by profession and who won the National Bravery Award for saving two lives from drowning in the Ganges in 2015, is once again making headlines for being invited as a contestant for Bigg Boss Season 12 along with his coach a Dronacharya Awardee in 2008 Pawan Kumar Sharma, under the guru–shishya tradition.
The invite was received by his coach Pawan Kumar Sharma in Dehradun, yesterday evening.  The duo had applied as a pair under the guru–shishya tradition to be part of Bigg Boss Season 12 which comes with a twist this Season. Both  Pawan Kumar Sharma and Labhanshu were happily surprised and excited when they received a phone call form the Unit confirming their participation. Talking to Newspost, coach Pawan Kumar Sharma said, "Labhanshu is in Delhi at the moment, we got a call from the Bigg Boss Season 12 saying that we had been chosen as a pair, its a pleasant surprise."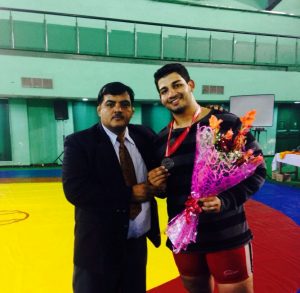 Born and raised in Rishikesh, Labhanshu or Kuku as he is fondly called, was a born wrestler as he is the youngest son of former wrestler Suresh Chand of the Indian Army.
Labhanshu began his wrestling career at an early age and went onto win both national and international gold medals. He won 7 gold medals at National Level and in 2016-17 won gold at the Asian International Games followed by another gold at the Indo Nepal International Wrestling Tournament under the 120 kg category.
Talking about his selection Labhanshu states, "if there are no wrestling matches around that time, then i would like to be part of the Bigg Boss season and play the game in true sportsmanship spirit."
Now its for us to wait and watch how this guru-shishya pair is accepted by the audience, which also happens to be the hill-states first participants to make it to any of Bigg Boss Seasons thus far.