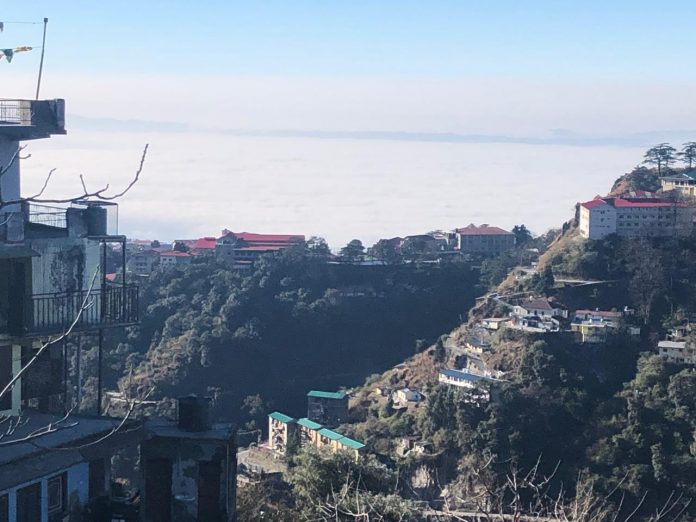 Dateline Mussoorie: Snug as a bug in the rug! Perfectly describes the weather conditions in the hill state of Uttarakhand these days. Over the next few days, we will be seeing a two to three degree rise in the maximum temperature, even as the plains will continue to reel under dense fog and smog, bringing the minimum and maximum temperatures plummeting.
Director Met Department, Vikram Bakshi spoke to Newspost, "The fog will continue to cover the plains of Uttarakhand especially in the districts of Haridwar and UdhamSingh Nagar. The hills will continue to have clear, bright sunshine. Post the 17th of January, there is possibility of the fog lifting and improvement in the maximum and minimum temperatures in the plains too."
As the plains continue to be shrouded in a thick blanket of fog and mercury dipping, the hills bask in sunshine under a blue sky. All around, it is hard to believe that this is the very depth of winter. From residents to tourists, everyone seems to be enjoying the bonanza of a toasty winter sun. Of course, there are some who are disappointed. They came looking for snow and ended up with sunshine. Shakti from Bangalore, who is visiting friends in Mussoorie says: "It is most disappointing. Last year around this time it has snowed and I travelled all this way hoping that there would be lots of snow."
Last year, in January, the hill station witnessed its first heavy snowfall and was covered under a thick blanket of white, but this year it is awash with sunshine and there is no sight of snow or rain, anyway not just yet.
"If it's not snow, then it is the stunning winter-line along with the snow covered mountain-ranges that weave a magic all of their own. The hill-station never disappoints," says Hotelier Prateek Karanwal as one witnesses a stream of vehicles making their way up the hill, come snow or sunshine!