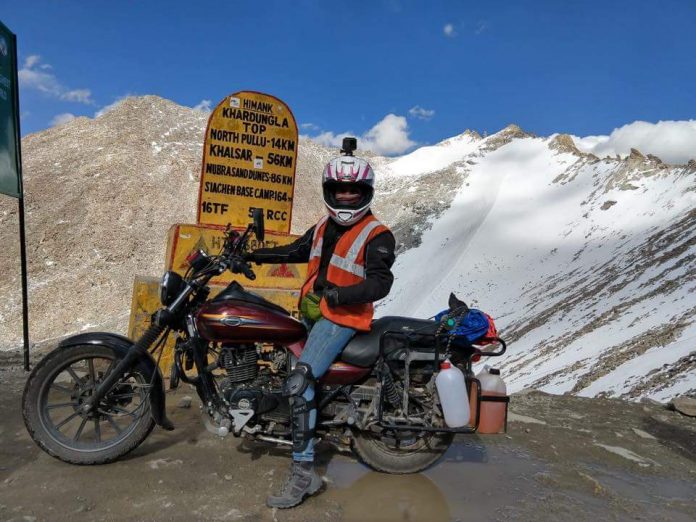 Dehradun: Young, tall, with a spark in her eyes is a lady who talks to the wind. Sucheta Sati, is one dare-devil who followed her heart and passion to the hilt. A gifted biker,  at the age of 19 drove her dream-machine an Avengar 150cc Bike and conquered the world's highest motorable road Khardung-la pass, in Leh Ladakh.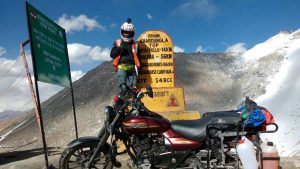 Born and brought up in the interiors of Garhwal in Joshimath, Chamoli, Sucheta is the elder daughter of Mahesh Sati. Starting young, Sucheta honed her riding skills when she turned 14 and has since then gone onto break and make new records, adding the latest feather of being Uttarakhand's first and the world's youngest woman rider to conquer Khardung-la, the highest motorable pass in the world.
Sucheta proudly recalls, "Under the guidance of DS rawat of the IAS Academy, Race Course Mussoorie a team of 11 members were flagged off Dehradun on the 10th of June, 2018 covering three thousand kilometer stretch on their bikes, in which I was the only female participant."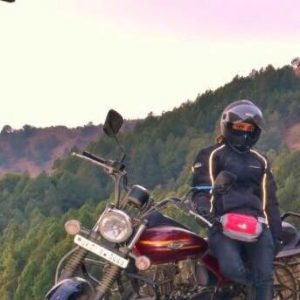 She adds, "We rode for close to 12 hours the first day and arrived at Patni Top, the following day we left for Kargil, and then on 15th June we reached our final destination Khardung-la, at a height of 18 thousand 380 feet and made our way back to Dehradun on the 22nd of June." 
So how does it feel to have achieved such an admirable feat? Sucheta tells us, "It was a proud moment for me and it feels great to have finally achieved my dream."
Enroute the bikers rode through the country's most scenic route crossing Rohtang Pass, Drass, Keand, Sarchu, Pang, Patso, Leh, Lubru  covering close to four hundred kilometers per day.
Landslips, road blocks, freezing temperatures and high altitude were borne with fortitude and determination by the entire team including Sucheta Sati, who wasnt really new to such adventure, being a trekking and biking enthusiast. She has been on solo rides to Auli, Harsil, Dharamshala, Changbang peak, Valley of flowers on foot as well.
So as we sign off, the young lady is already making plans for her next mission: A Bike Ride from Kashmir to Kanyakumari. We wish her all the very best, as there is no stopping her!