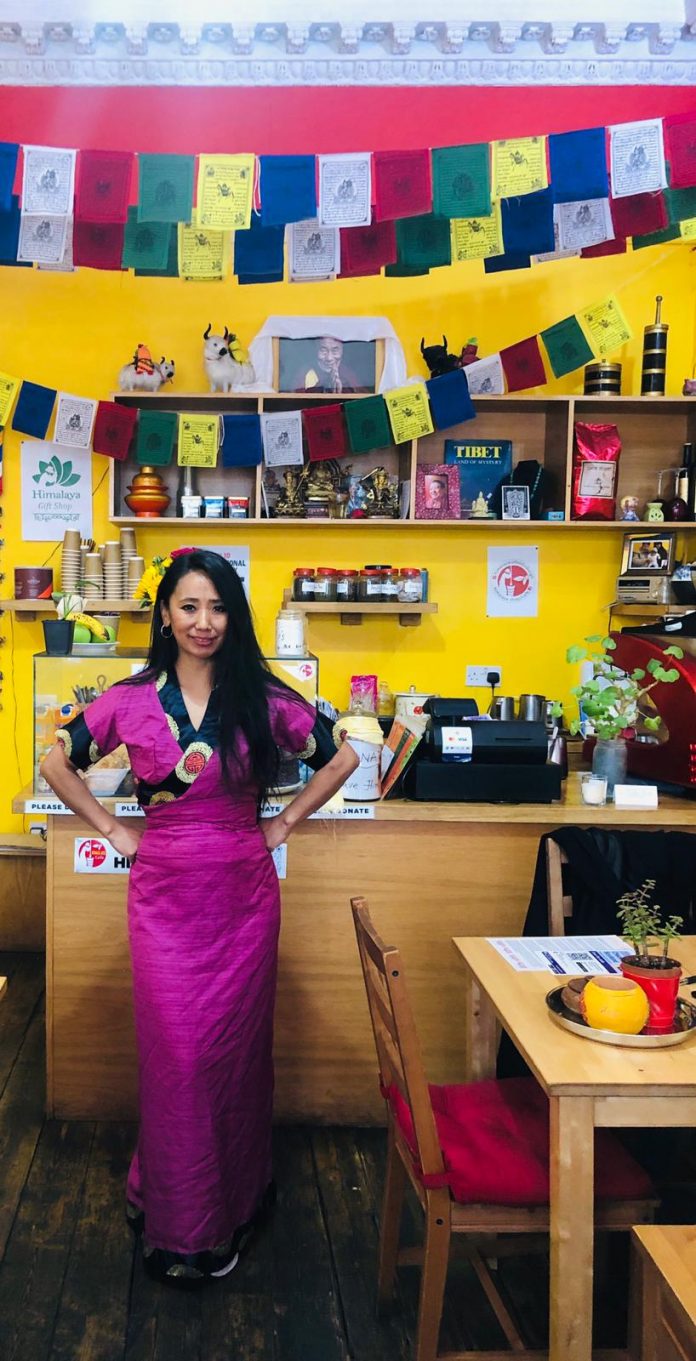 Dateline Mussoorie: In the beginning the Scots came to Mussoorie. Two hundred years down-the-road, Mussoorie has moved to the Scottish Highlands.
Making headlines with His Holiness the Dalai Lama supporting a GoFundMe in Scotland has a Mussoorie connect. Reka Gawa, the proud owner of Himalaya Cafe was all of thirteen years old when she left her home in Mussoorie to settle in Edinburgh, Scotland.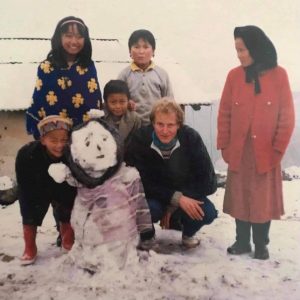 Answering my Whatsapp messages she kept to her promise. She writes: "I have vivid memories of Mussoorie and my home there. We would then walk all over the place from the Mall, talking to locals, sipping on sweet Mussoorie chai to enjoy the magical sunsets of Landour. It is all etched in my mind forever."
Reka spent her childhood in Radha Bhawan and finished her schooling here before moving to Denmark for her further studies. She reminiscences, "I would often visit Edinburg as I had a friend there. The place slowly grew on me and I fell in love with it. It reminded me so much of my home in Mussoorie. And I sprouted roots here."
As luck would have it, Reka started working in the hospitality department of the Scottish Parliament. It was exactly where, in 2004 that she was destined to meet His Holiness the Dalai Lama, who was on an official visit to Scotland. And that meeting was to change her life forever.  He advised her to join in the effort to 'promote Tibetan culture.'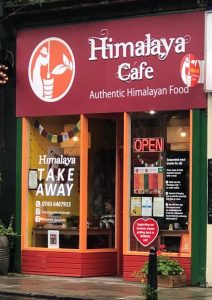 Being a skilled cook, she thought the best way to take the message of HH Dalai Lama forward would be to open a café. In 2017, Himalaya Tibetan Café came into existence. 14 years later, the café brings a little piece of Tibet, with its vibrant colours, incense, Tibetan artefacts and it own meditation room filled with books lending it a flavour of home.
Today the Himalaya Tibetan Café is an oasis in itself. Situated in the heart of Edinburg, its doors are open to one and all. The Café specializes in Asian and Tibetan cuisine, with vegetarian friendly, vegan options and also gluten free meals on its menu, not forgetting the good-old Mussoorie chai.
The café's 'pass it forward' scheme to give food away to the homeless has won many hearts.
Recently Gawa ran a GoFundMe fundraiser to buy her rented Café. She found support by none other than His Holiness Dalai Lama himself, and within weeks, exceeded the target.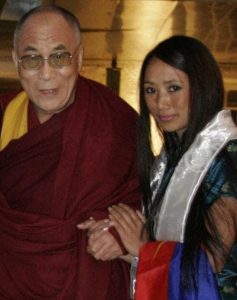 At the outset of the fund raiser appeal, Reka Gawa stated: 'The Café is run on the Buddhist principle of compassion. After all, it was the words of His Holiness which inspired me to open a café in the first place."
And compassion it is that has moved mountains!