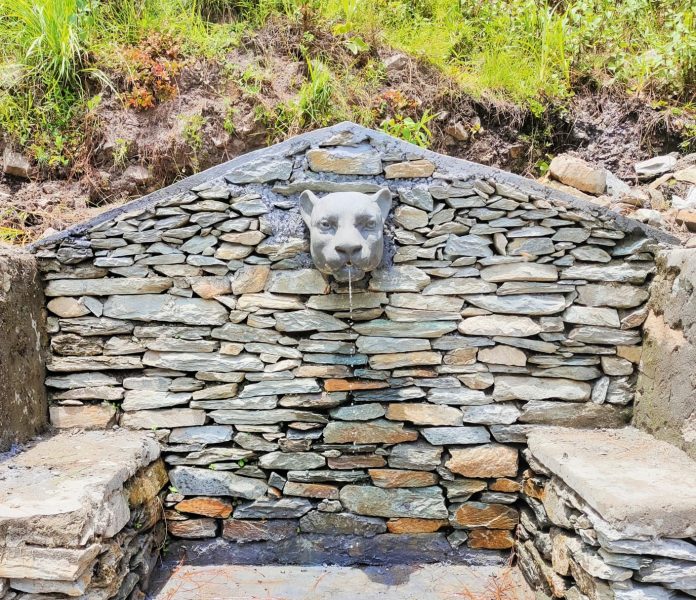 Dateline Rudraprayag: If you happen to travel to Rudraprayag via the Sirohbagar Rishikesh- Mana Highway or the Tilwara – Mayali Road do look out for the dharas or natural water springs that are making quite a statement, now.
With an eye for perfection and something aesthetic the District Forest Officer Vaibhav Singh has tapped into traditional Dhara or Naali or roadside water springs and turned them into beautifully crafted work of art.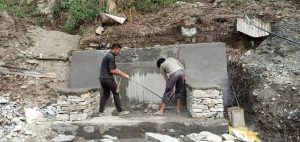 DFO Vaibhav Singh explains, "We started this project in Rudraprayag with the vision that it will be replicated in other districts as well. Our springs had become an eye-sore with either pvc pipes or plastic bottles being used as a spout. They were littered with plastic waste. But these natural springs add to the scenic beauty of our state and we felt the need to creatively beautify them."
The overwhelming response by local residents and tourists to the pilot project gave it a much-needed boost. The Forest department is now in the fray to beautify over thirty more natural water-springs that dot the hill-district.
With out-of-the-box thinking and a small budget, these water-springs have been given a facelift which is insync with their surrounding. Constructed by a local artist these two water-springs are 1.5 meters in height and 2.5 meters in length with a stone-face of a leopard pouring water out of its mouth.
DFO Vaibhav further elaborates, "there is a message behind this rustic creativity. The animal-face spout reminds us that these forests are home to a wide variety of flora, fauna and a natural source of pure water which should not be taken for granted or wasted."
The forest department is now exploring the option of contacting more artists who can help to bring alive these dharas and naalas which though considered sacred water outlets by the hill folks yet remain neglected!