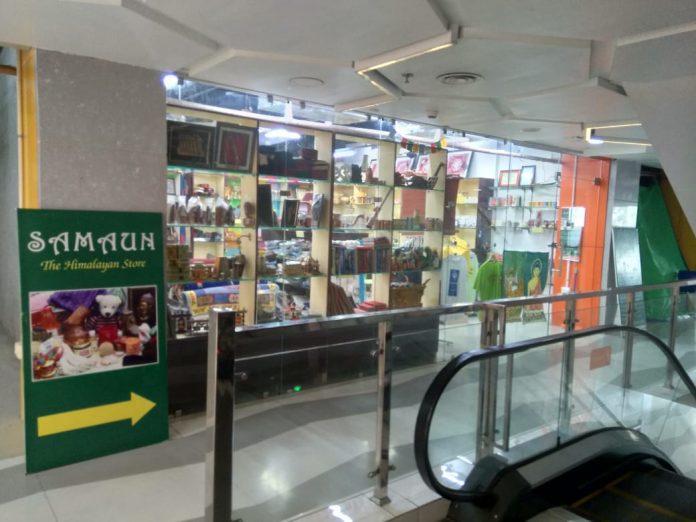 Uttarakhand has been a State resonating with morose, sad and heart-wrenching stories of mass-migration but little do stories of reverse migration make it to the headlines.
One such story is of Durgpal and Deepti Chauhan and their brainchild Samaun, a unique one-of-its-kind-shop at the Times Square Mall, in Dehradun.
Born and brought up in Phalasi Village, Rudraprayag, founder Durgpal Chauhan moved to Faridabad with his family as a child and completed his Software Engineering from Ambala. The degree took the young man to America in 2002 and then to United Kingdoms where he and his wife worked for eight years.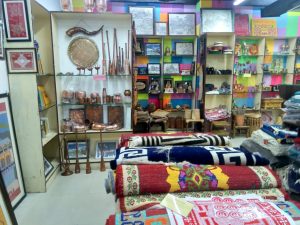 A conscious decision, and the couple found themselves in Dehradun. Bringing up their eight year old daughter as well as setting up a social-entrepreneurship-enterprise called Samaun.
You name it! And you shall find it here! From Chamoli's vanishing hand-paintings to rajma and other organic pulses from Harsil, Turmeric from Saalt in Kumaon, to copper-ware from the recesses of Almora, woven carpets, wooden masks to name a few.
For two to three years, Durgpal visited each and every nook and corner of the hill-state searching, researching and building the confidence of long forgotten artisans. He purchased artefacts, spices, woollen clothes, copper ware, pulses directly from the craftsmen and has beautifully displayed them in this shop-cum-museum.
Durgpal states, 'Uttarakhand is very similar to Rajasthan in the sense that you can make the most of tourism and our culture, by promoting the way it is done in Rajasthan."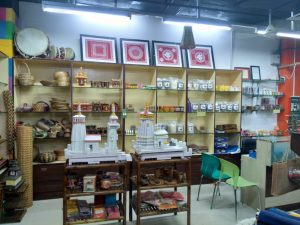 Rudraprayag MLA Manoj Rawat who frequented the shop had this to say, "Our youth are leaving the hills in search of petty jobs where they earn anything between 10,000/- to 12,000/- a month if they are lucky. If they were to hear, read or see how an engineer gave up his plush job and returned home to do his bit, I am sure this will get most of them thinking.'
Shopping here, we bump into Puja Bahuguna, a tourist from Delhi picking up souvenirs and flavours to take back home. She tells us, "this is one-stop shop for all that the thirteen districts of Uttarakhand have to offer. You get everything under one roof, from utensils, painting, woolens, shawl, statues all-handpicked which makes them unique."
And unique it is, in more ways than one.