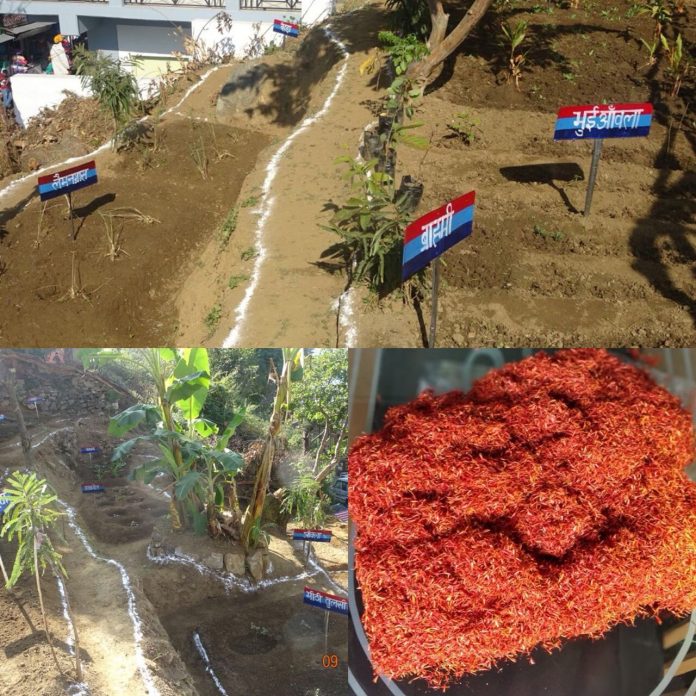 As the State Flower Brahma Kamal blooms in Kedarnath thanks to the constant love and care of the Policemen there, Saffron farming has borne fruit in Chamoli under the watchful eye of its Policemen too.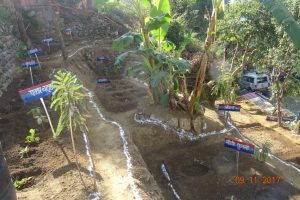 Chamoli police has grown 300 grams of saffron in the interiors of Garhwal at a height of 4500 feet, which has been priced at three and half lakhs in the market. On the basis of its purity and quality Saffron is amongst the most expensive spices as per its weight used primarily for seasoning and as a colouring agent in food. Priced at anywhere between rupees 300 too 2000 rupees. Uttarakhand Government has priced the home-grown saffron from Chamoli at 800 rupees, for which they will be an e-tender procedure to market their product.
Speaking to the media, SSP Tripti Bhatt said, "The land close to the Police Line here was a dumping ground which we decided to clean up and turn into a herbal garden, which has been a big success today."
The herbal garden was inaugurated by none other than Uttarakhand's legendary Environmentalist Padmabhushan Awardee Chandi Prasad Bhatt on 9th November 2017, Statehood Day. Other than Saffron there are some 50 kinds of herbal plants grown in the area today.
Police Inspector Anoop Maithani was handed over the charge of the garden which has since then prospered under his care, and within a short span of 6 months the Saffron stigmas and styles or threads as they are commonly called were collected and then sun-dried and the elusive Saffron/Kesar was collected and used for its hay-like fragrance and golden-yellow hue in food.