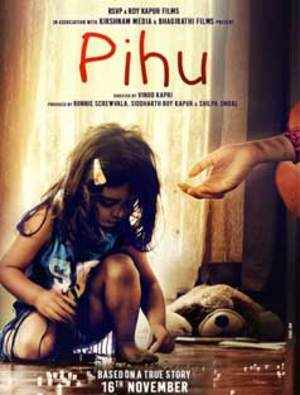 It was love at first sight for national award winning film director Vinod Kapri and his young actor Myra Vishwakarma aka Pihu. Vinod Kapri met Myra (pet name Pihu after which the movie was named) at her first birthday in Dehradun. Her journalist parent's Rohit Vishwakarma and Prerna Sharma's home were family friends with the Director. Myra had just turned one and Vinod knew he had met his protagonist for a movie which was still at its natal stage.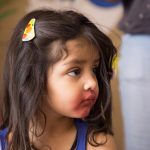 Speaking to Newspost Vinod Kapri, who belongs to Berinag in Pithoragarh, Uttarakhand says, "the movie was shot indoors in a flat in Greater Noida where the entire unit lived as a family. Myra was given a free run of the house and was made very comfortable in front of the camera and familiar with the crew which comes across in the movie too."
The Director clocked sixty-four hours of footage over the next thirty-three days. After over a dozen rough cuts, it took the Director and his editing team an entire year to get the final hundred minutes of the movie ready to be launched.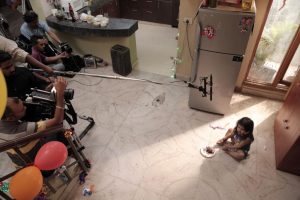 'Pihu' was screened in theatres across India this Friday and has been receiving raving reviews from moviegoers, as the gripping story keeps the viewer glued to their seat.
Talking about Myra and her moods as a two-year-old child, Vinod says, "There was never a dull moment. Though it was a challenging to shoot a toddler, the entire unit was very patient, there was never a moment of anger or exasperation, we just kept rolling."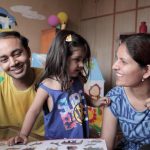 For Prerna Sharma, Myra's mother, who plays a role in the movie too, shares how, "Myra was just two when she shot for Pihu. She is six now and doesn't remember anything about the shoot. The unit made sure that they worked around Myra's schedule and took care off her meals and nap time."
With people appreciating the hard work that the entire unit and specially the toddler put into it, proud parents as well as an elated Director reiterates, "we are very happy with the response. The audience is loving it and its getting good reviews, this is more than one could ask for."