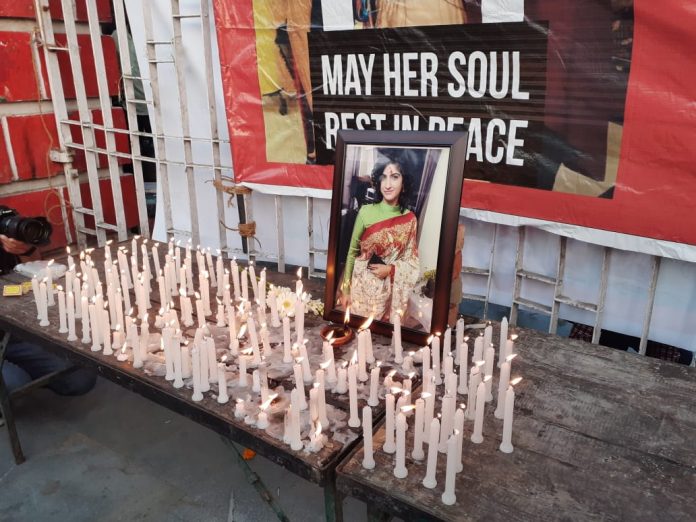 Dehradun, On the occasion of the Death Anniversary of Late Aanchal Kohli, members of the Kohli family, relatives and friends organised a Peace Gathering at Gandhi Park, Rajpur Road, Dehradun, today evening.
Organized in the memory and support of Doonite born and brought up Aanchal Kohli who was found dead in her apartment some three years ago.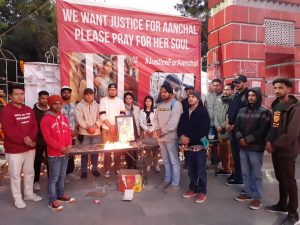 The murder case was transferred to Central Bureau of Investigation (CBI) last January, but there has been very slow progress, with the accused in the case, Rahul Pandhi, out on bail.
Candles were lit in the loving memory of Aanchal, followed by 2 minutes of silence. Post which her parents and siblings updated the close knit gathering on what had conspired since and where the case stood as of today.
Talking about the status of the case, mother of Aanchal, Anjum Kohli said, "The culprits Rahul Pandhi and the ones involved in the murder of our daughter roam free on bail. It's been three years, we've been fighting for justice. It is our humble request to the CBI and the officials to please expedite the process. We will fight until justice is served."
The family and friends gathered at the Peace Gathering had full faith in the Indian Judicial system and were hopeful that justice would be served without further delay, bringing some sense of closure and relief to the bereaved Kohli family.