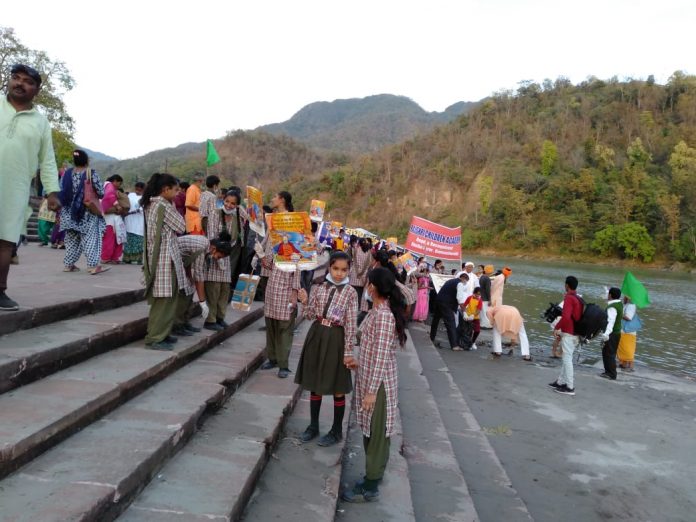 On October 2, 2019, Earth Day Network, along with Lok Paryavaran Shiksha Sansthan is hosting a Foot March (Padhyatra) to garner support for the Great Global Cleanup.
Over 300 marchers will march out from Triveni Ghat in Rishikesh at 11.30 a.m. as part of "Plastic hatao, Ganga bachao" rally-cum-awareness campaign. The two-day march will conclude in Kankhal, Haridwar on October 4.
Great Global Cleanup is an Earth Day Network campaign that collects millions of trash each year, reducing plastic pollution, improving habitat and creating a healthier world.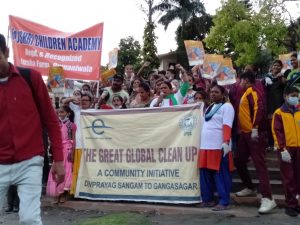 "This Padhyatra is being seen as an entry point and a springboard for the young and old, from all walks of life to become environmentally engaged," adds Shyamlal ji, "we will be collecting plastic along the route, and handing it over to the Rishikesh and Haridwar municipalities for proper disposal."
Ms. Anita Mamgain, Mayor of Rishikesh, Uttarakhand, has come out in support of this rally-cum awareness campaign, and agreed to put up barriers along the road, to make it a smooth affair. Many eminent residents, saints, ashrams, volunteers and academic institutions have pledged their support to this unique foot march.
October 2 coincides with the 150th anniversary of the birth of Mahatma Gandhi, as well as the start of India's countrywide single-use plastic ban and doing their bit to support the cause, Mr. Anil Arora, Director-Partnerships, Earth Day Network, sums it up, "We chose the river Ganga, the place from where it debauches onto the plains of India, as the starting point of our campaign. We have been working along the banks of the holy river since April this year when we took out a similar rally from Devprayag to Sundarban. We have been carrying out plastic collection drives, tree plantations and other activities along the river, and growing in strength with each passing campaign."