Landour, Perhaps this is the only time, Landour residents wished they too were a part of the Mussoorie Municipality and not the Cantonment.
Reason? This season's third, the year's second heaviest snowfall, and guess what? The entire Cantonment's Board Members including its Executive Officer seem to be hibernating.
While four JCBs are working as if in a war zone, clearing up the snow off the roads, sprinkling lime and salt to minimize ice formation within Mussoorie Municipality limits. Our  Landour Cantonment beginning at the ramp of Mullingar remains inaccessible just like its members, with their mobiles switched off!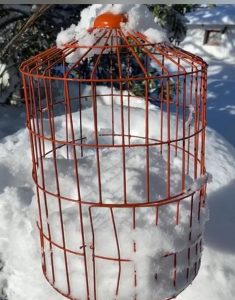 Of course, you can see some, if not all our members very active on social media sharing pictures and videos of snowfall but Newspost calls to our esteemed members were of no avail. Their mobiles are either out of range or switched off. The Cantonment Office's landline has been engaged since morning. Where do we go from here?
Given the present scenario, senior citizens who love to live in Landour even when it is snow bound, wonder if anyone is thinking of those marooned on top of the hill incase of an emergency!
Mercifully, mobile networks are still working and that gives some of us hope. Internationally famed actor Victor Banerjee says: 'As it snowed heavily all night and there was no electricity I pondered what would happen to us, two old fogies and the only ones in residence on the north face, in case of an emergency. But that's what makes my life more exciting. We shall wait for a meltdown."
The local administration in town is most helpful in wanting to help but reminds us: "No one from the Landour Cantonment has asked for any help or aid," SDM Mussoorie Varun Choudhary tells me.
Fortunately a lone JCB has promised to jump the line of jurisdiction and is valiantly trying to open the narrow roads leading to Chardukan.
With the Cantonment Board elections just weeks away, we the residents of Landour will be casting our vote one more time. Soon our narrow lanes will be crawling with more candidates than voters.
Hopefully this time around we will elect those who will be available when the citizenry need them most.