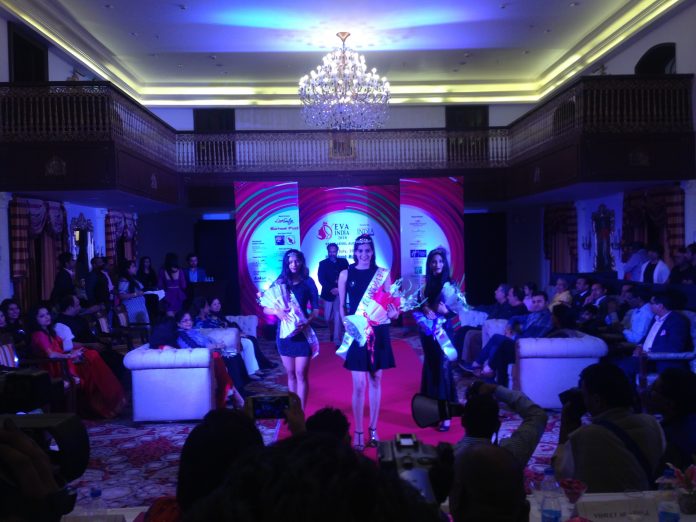 Mussoorie. Queen of Hills witnessed a star-studded evening at a gala event held at the Grand Ballroom of the Savoy Hotel, Mussoorie. Twelve young ladies from Delhi, Dehradun, Mussoorie, Haridwar walked down the ramp with stars in their eyes to win the coveted Miss Eva Uttarakhand, India 2018 crown.
The 2nd Edition of Eva India 2018, State Level audition was a day event, with twelve finalists making it to the final round from where three were chosen. The final  contestant will go onto to represent the State at the Grand India Miss Eva Contestant to be held in December this year. The first of it kind event at the hotel was an attempt to revive the golden era, when "Mussoorie was the Queen of Resorts and the hotel, the resort of Kings," as many old-timers would put it.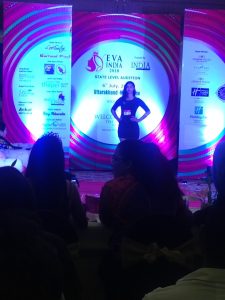 "The Grand Ballroom of the Savoy Hotel is not new to such beauty pageants. Up until the 1990's Miss May, Miss June, Miss Summer Queen and when they ran out names, Jungle Queen were held under its crystal chandeliers adding grander with something of the old and something of the new," said Prof Ganesh Saili, chief of jury.
In continuation of the legacy left behind from Savoy's past, General Manager, Amit Kumar briefs us: "This is the first of its kind event after the hotel was renovated and opened with complete fanfare on June 1st , 2013 and we hope that we are able to carry on this tradition which gave Savoy a niche over other properties."
The one amongst the lucky twelve who out-shone the others and walked away with the crown and sash was Doon girl Smeeksha who won prizes worth five lakhs and a contract with Eva, 1st runner up was Ameesha again from Dehradun while Mussoorie's Shania Mary O'Connor was the 2nd runner up who signed off saying, "No dream is too small to be achieved."