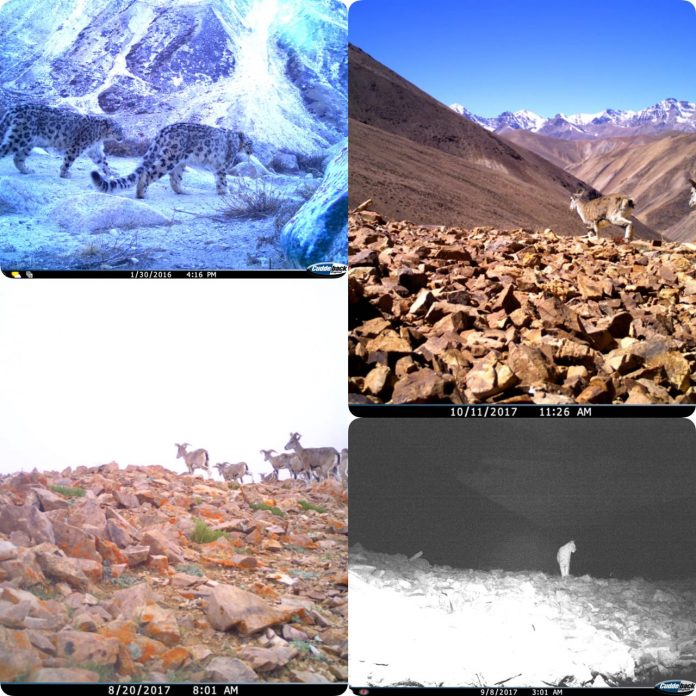 "High value and low tourism has been beneficial for the Gangotri National Park which has regenerated and rejuvenated its depleting flora and fauna since restricted entry into the park was put in place since 2007-2008, " states the States Chief Wildlife Warden, DVS Khati.
The impact of limited entry into the Gangotri National Park has begun to yield results. With the placing of a limit of 150 people per day from 2007 onwards, the park is on the mend. Gangotri National Park lies at an altitude of around 11,000 feet in an area spread over 2,390 square km, which makes it the third largest National park in India. And the results of conservation, in an area where things looked bleak, grim and even desperate just a decade or so ago, have begun to yield results.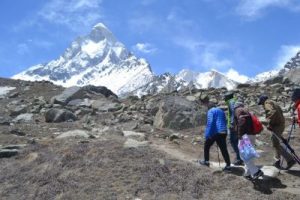 The Park is home to two beautiful varied valleys: the Gaumukh and the Jadh Ganga eco-systems. Its wildlife is rich, varied and exotic. It was not always so. At least not in 2007 when this fragile Himalayan belt  was subjected to the free-for-all footfall of thousands of visitors, tourists, trekkers and Kanwars. Once restrictions were put in place, positive results are there for all to see.
Some twenty-camera traps cover the area. Those put up by the Wildlife Institute reveal photos of "The Snow leopard-that famed phantom of the mountains – with her three cubs in tow; then there's the Bharal or the Blue Sheep; the skittish Tibetan sand fox, the reclusive Himalayan brown bear; the rare and endangered Argali Sheep as also for the first time, a Eurasian Lynx too!" says the Wildlife Waden DVS Khati to Newpost, adding: "If the cameras are to be believed, it's a new record for the area!"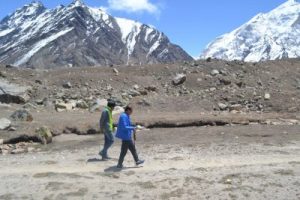 Restrictions have been placed on random walk-ins, as also on mountaineering expeditions to some peaks in the area. Only a dozen expeditions a year are permitted. The results speak for themselves. Touring the inner recesses of the remote park, Chief Secretary of Uttarakhand, Shri Utpal Kumar Singh was delighted to see the herds of Blue Sheep from such close quarters: "Its heartening to see these normally shy creatures flourishing in our valleys again. What more proof does one want than reported sightings of a snow leopard with her three cubs? If you leave nature alone, it heals itself to become whole again."