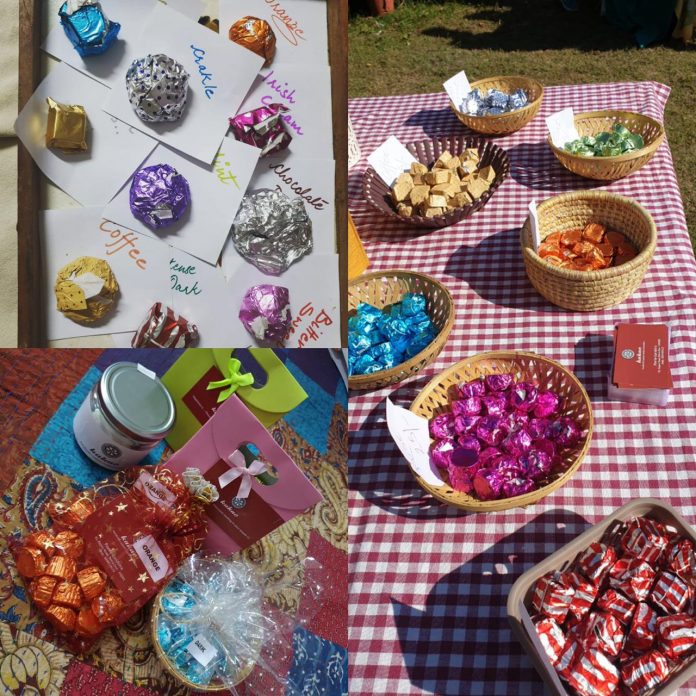 Dateline Dehradun: For Doon born and brought up,  twenty-seven year old Pavanie Gandotra it was a dream come true! In the summer of 2017, on a personal visit to Dubai the young girl enrolled in a short course in making handmade chocolates. Three years down the line and Panavie is hooked onto the art of making handcrafted chocolate delights.
Looking back Panavie tells me, "For me, it was a childhood fantasy come true. Chocolate was my comfort food. It made any occasion brighter, better and sweeter. And whenever I make chocolates, I hope that these delights add the same magic to my clients celebrations as well."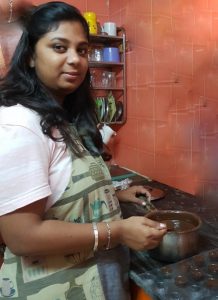 Today, her unique flavours from chocolate added to fresh seasonal fruits; dry fruits; peanut butter, caramel, crackle, coconut, lemongrass, mint, coffee, cardamom, Irish cream and her 'best-seller' rum and raisin, make the treats an instant hit with her growing number of customers from not only the Doon Valley but adjoining towns as well.
"Cocoa, milk and butter! These three ingredients turn into magic in Pavanie Gandotra's  hands," shares a repeat customer from Mussoorie.
A trained teacher by profession, when books and students weren't keeping her too busy, Pavanie the Chocolatier found time to launch her dream project, "Kakao." Now she balances her two rolls, one that of a teacher and then a chocolatier with equal ease, love and dedication.
Kakao handcrafted treats aren't only pocket-friendly, they are prepared hygienically and packaged atheistically keeping in mind the clients need, which make these baked-to-perfection treats for any season, reason or occasion, a must-buy.
With festive season around the corner, Pavanie is busy putting together customized chocolate hampers and bouquets for all those who wish to add more sweetness to their festivities and happy occasions such as birthdays, anniversaries, weddings etc.
To order:
Connect with Pavanie on her Instagram page @ChocolatesKakao
Email: [email protected]
Phone: 083949 64225