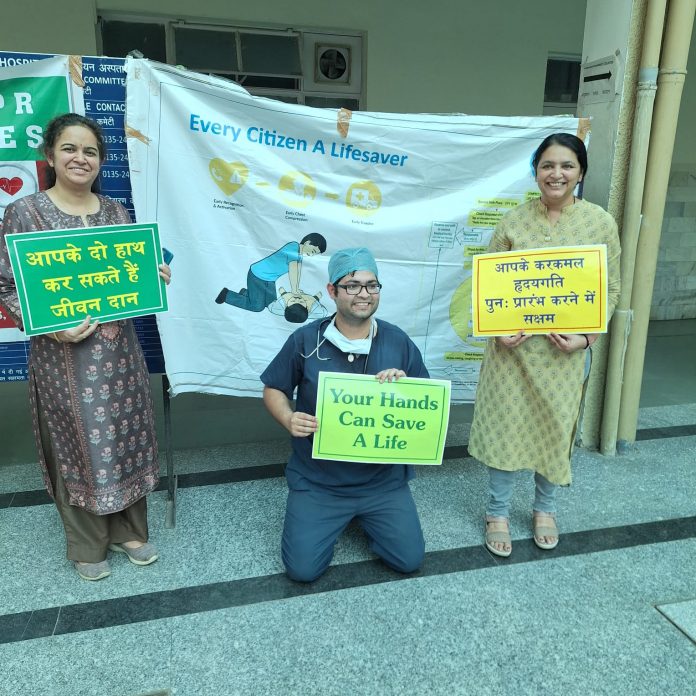 Himalayan institute of Medical Sciences, in collaboration with Indian Society of Uttarakhand State Chapter and Indian Resuscitation Council Federation, taught life saving skills to common people.
Dr Parul Jindal, State President, ISA informed that their society has started a mission to teach every resident of Uttarakhand skills to save a life. Similar trainings have been conducted at Rishikesh, Haridwar, Dehradun, Almora, Roorkee and Srinagar in past two months. School children, teachers, business men, security guards , lawyers, policemen and laypersons have been trained by ISA.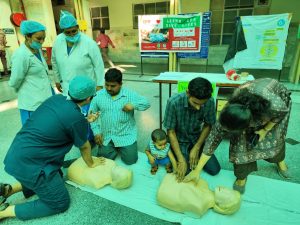 The team has now reached a target of 2500 at Himalayan Hospital. The head of the department, Dr Veena Asthana informed that everyone needs to be trained, as post COVID people have assumed a sedentary life style and have complications that need to be attended to. This type of training saves lives and is the need of the hour.
The training was imparted by Dr Nidhi Kumar, who stressed upon the importance of correct technique. Dr Vinayak Saran, Renu and James were part of the team.