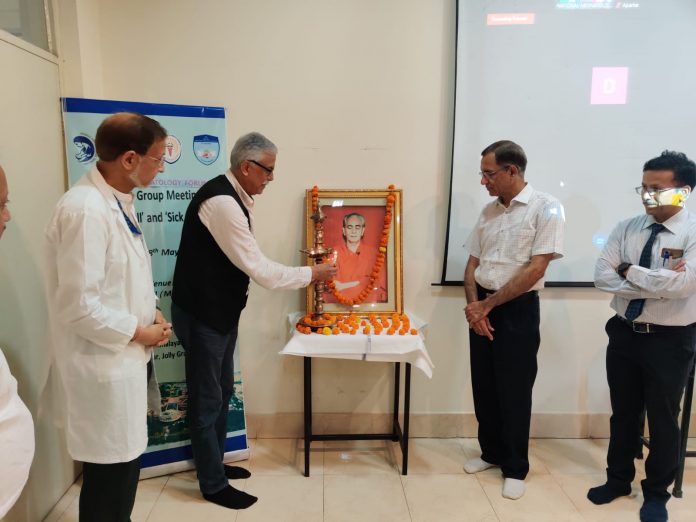 A two-day expert group meeting was organised on the 1st of June 2023, by the National Neonatology Forum (NNF) in collaboration with NNF Uttarakhand at Himalayan Hospital, Dehradun.
Forty experts from all over India attended the meeting physically, and fifteen virtually.
Inaugurating the event, Principal Himalayan Institute of Medical Sciences Prof Ashok Deorari, highlighted the need for developing a comprehensive module for teaching and training of health care workers that can improve knowledge base and skills of Neonatal Healthcare Workers to further improve intact neonatal survival.
Dr Anu Sachdeva introduced the agenda and plan of action for the two days. Deliberations over various aspects of improving care of small and sick newborns came to valuable conclusions.
NNF India President, Prof Praveen Kumar presided over the meeting.
It was emphasized that the module should be made simple and engaging to be effectively implemented all over the country. NNF India Secretary, Dr Surender Singh Bisht along with others, felt that alignment of the module with already existing resources is important.
World Health Organization Advisor, Dr Rajesh Mehta reiterated that NNF has been doing excellent work in improving health of newborn in the country, and appreciated the efforts of all gathered for a good cause. He requested that the efforts continue in the future with prime focus on saving newborns.