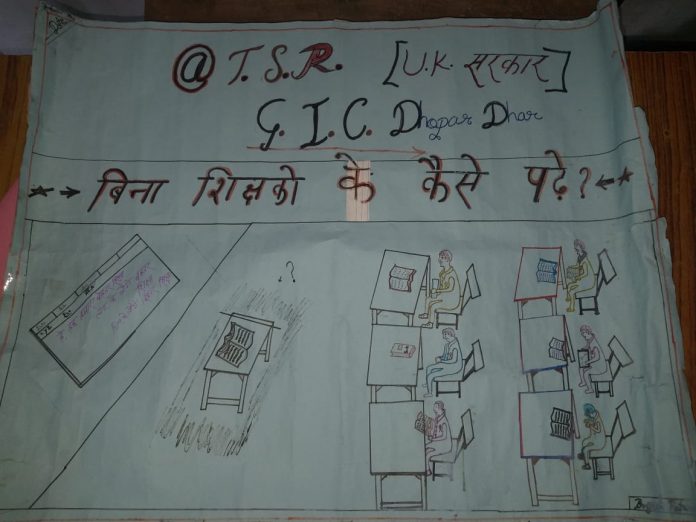 Tehri, No Principal. Appointment of seven subject teachers pending since 2009 to 2019 namely, Chemistry, Hindi, English, Economics, LT Language, Biology and Political Science at the Government Inter College, Dhopar Dhar.
And thus hangs the undecided fate of 520 students of GIC, Dhopar Dhar, Bhilangana block, Tehri Garhwal, Uttarakhand.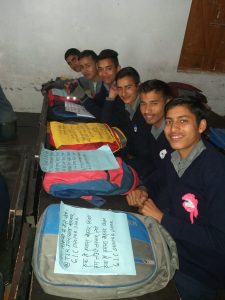 It is said that the future of any country depends on its educated younger generation. But students of Government Inter College, Dhopar Dhar are facing an uncertain future with just four teachers holding fort in a school of over 500 students.
The Uttarakhand State Government has run several campaigns like Beti Bachao, Beti Padhao ensuring our next generation is educated, but the ground reality is far  from removed.
Students of GIC Dhopar Dhar, some 50 kms from the district headquarters of Tehri have been struggling with shortage of teachers for a long time, now. With numerous letters to the Secondary Education Department and those who matter, remain unanswered to-date.
In protest, the students have found a unique approach of catching the attention of the State Head, Chief Minister Trivendra Singh Rawat.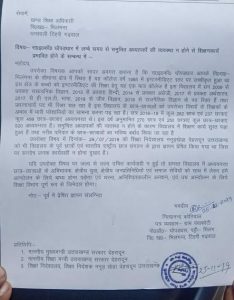 As a last resort, they are demonstrating their angst to convey their grievances to the state government. With posters, pamphlets, and charts pasted on their school bags, students make their way to the school shouting slogans, appealing for teachers from the government.
With board exams around the corner, students of class Xth and XIIth have an uphill task at hand. For them self-study or tuitions seems to be the only way out, for now.
In the recent past, many government schools were shut down due to paucity of students, but with 500 odd students enlisted at Government Inter College, Dhopar Dhar, Bhilangana block, Tehri, it is not the lack of students but that of teachers, which has made a mockery of what our education department promises and what the sad reality on ground is.