Chamoli, Beginning of the year and there is good news for Uttarakhand. For the first time ever, a Swachh Survekshan 2019 was done throughout the nation. Considered the world's largest cleanliness survey, the survey threw up some interesting names.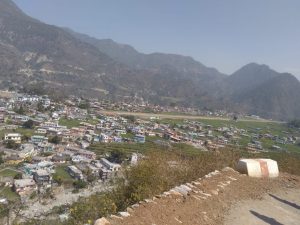 In the survey 4,237 cities through the length and breadth of India were surveyed on the basis of its cleanliness in which Gauchar town in Chamoli District of the hill-state was adjudged the 'Best Ganga town' in India.
Enroute to Badrinath, the town of Gauchar is surrounded by seven mountains and is a fertile flatland where the historic annual Gauchar Fair is held. This quaint little town also boasts of the only airstrip in the border district of Chamoli.
Speaking to Newspost, Gauchar Municipal Board, 36 year old Chairman Anju Bisht sounded happy, "I have yet to receive any official confirmation, but if its true, then the credit goes to our Executive Officer Radhay Shyam Chachar and his team of safai karamcharis along with the residents of the town who made sure Gauchar remains spick and span."
With close to a population of ten thousand residents, and divided into seven wards, the Chairman started 'palika ki choti sarkar apkay dwar' campaign before elections laying stress on house-to-house collection of segregated waste. The local administration also ensured that none of its hotels in the town emptied their drains into the Alaknanda river.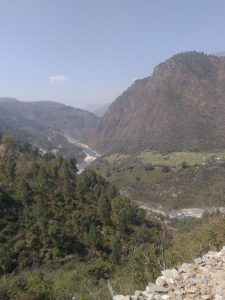 The Swachh Survekshan 2019 survey was completed at ground breaking speed in just 28 days, and what made it more unique was that it was a paperless survey and completely digitized in which 5.64 lakh citizens gave their valuable feedback.
Just a few hours ago, President Kovind presented the Awards in a ceremony in New Delhi tweeting, "the nation has paid the best tribute to Mahatma Gandhi by making cleanliness a mass movement."
While Indore won the 'cleanest city in India' award, Bhopal was adjudged the 'cleanest capital in India'. Even Delhites had something to cheer about, the Delhi Cantonment won the 'cleanest cantonment in India'.