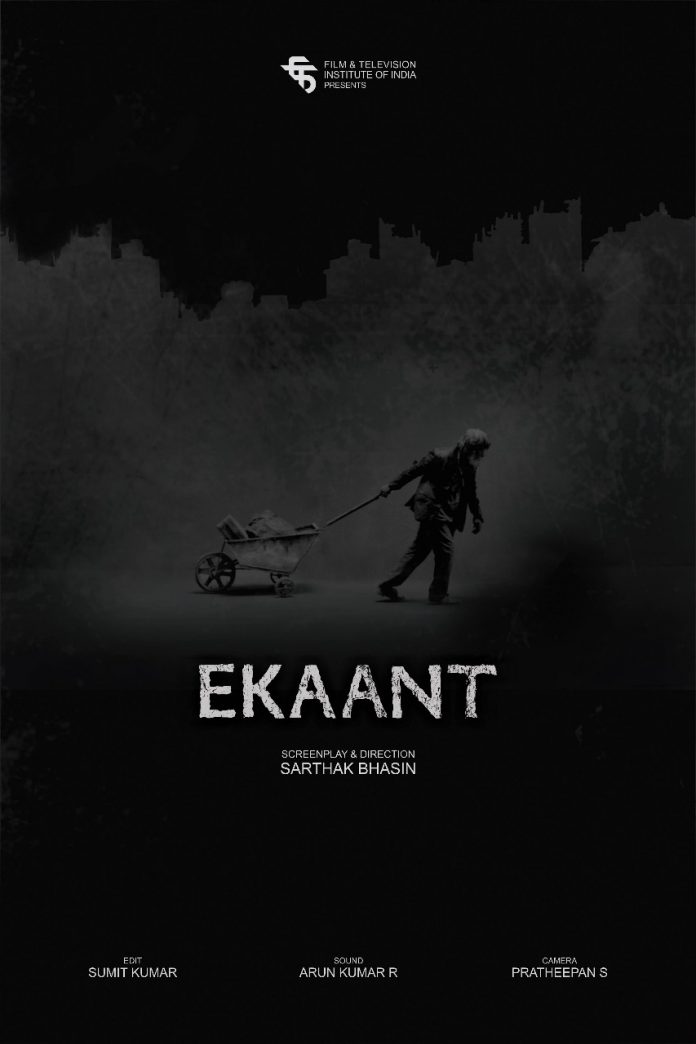 EKAANT, a film by Sarthak Bhasin, recent alumnus of Film and Television Institute of India (FTII) Pune, won the prestigious Best Short Fiction Award at the Tbilisi International Student Film Festival that was held from 30 May – 3 June, in Georgia.
Sarthak Bhasin, a 2011 batch Direction student directed the Course end diploma film which has been shot by Pretheepan Selvarathnam, edited by Sumit Kumar with sound by Arun Kumar R.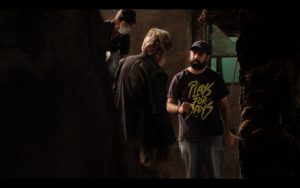 Not new to winning awards, Sarthak has managed to add yet another feather to his cap as FTII Director, Bhupendra Kainthola points out, "Sarthak's academic achievements as a student of Post Graduate Diploma in Direction and Screenwriting has been something to write home about. Considering his enviable track record, the honours at Tbilisi is, in a sense, not surprising," while congratulating Sarthak on his spectacular achievement.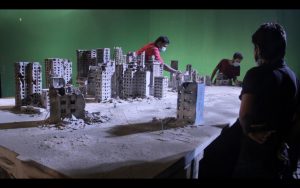 The movie is set in an unspecified time and space, with the protagonist of EKAANT being the only living person in a devastated city. The protagonist goes about struggling, negotiating tough settings and more importantly trying to survive. Then, one fine day, out of nowhere, he happens to meet another person. Except that this person looks exactly like him.
Talking to Newspost about the Award Sarthak says, "its  great feeling to get recognised, any sort of encouragement or recognition is a great feeling, it wants to make you work harder and make better movies for people. The volume of work that the team had to do for this assignment was more than my previous works, so its gratifying to be recognized. "
At the moment, Sarthak who recently moved base to Mumbai and is grappling with a feature length script that he is writing along with finding his feet in the 'city that never sleeps.'
Talking about his future goals, he says with complete aplomb, 'I want to be in Bollywood, yet do my own thing,' that is the dream this young man is living for now.