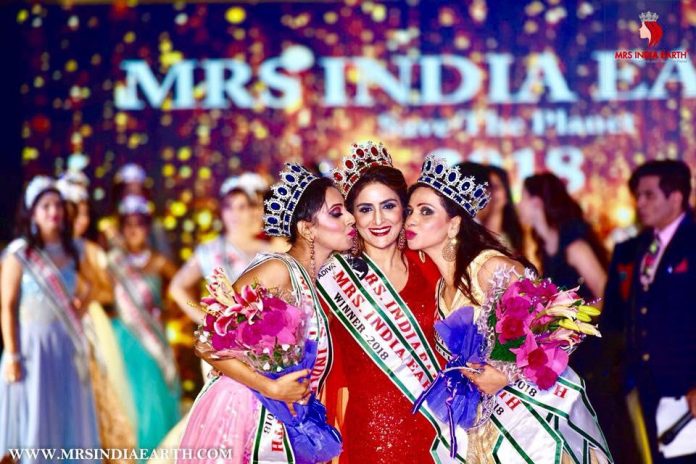 'Mrs India Earth Pageant, 2018," was a glittering ceremony held on the 7th of September in Delhi, in which  Aditi Singh, Principal of Vasant International School, Delhi walked away with crown of  Mrs India Earth, 2018.
Chosen from close to forty nine contestants who came from all across India, three beauty queens were crowned under General Category as well as the 40 plus Classic Category in which Aditi bagged the title of Mrs India Earth, 2018, in the General Category.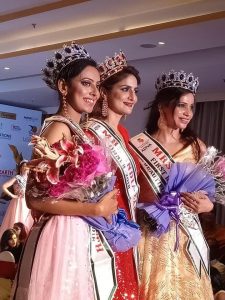 Married to an Army Officer, presently posted in the Valley, Aditi Singh was born and raised in Ballia, Uttar Pradesh before she settled in New Delhi. An Educationist by profession, Aditi brought with her years of teaching and administrative expertise to the ramp.
Women from all walks of life, qualified doctors, I.T heads, Engineers, Women from the Armed forces as well as Educationists took part in the three day competition.
During their stay, the contestants were tested on various grounds including talent and physical round. The participants were also groomed for skin, hair, eye and over-all care by trained professionals.
Organised by Vinay Yadawa and Ritika Vinay Asia Pacific, the finale was hosted by Aman Verma who added glamour to the show.
Speaking to us, Aditi said, "Its been a long, beautiful journey. The Pageant was a class part and it was wonderful competing for the crown with the best of contestants who brought with them beauty backed with intelligence and charisma."